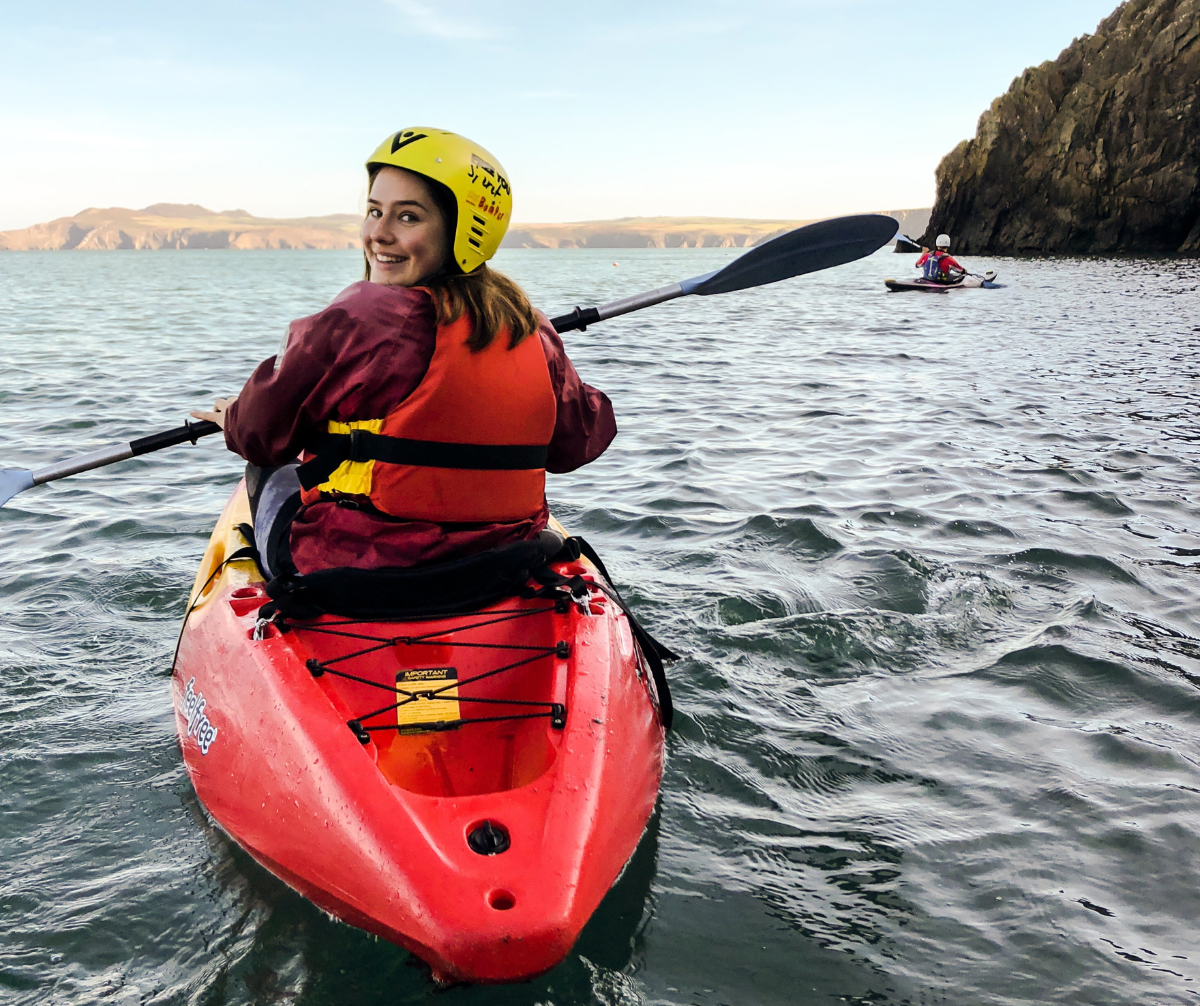 Event Spotlight 🔦 Spring Adventure Weekend 17th-19th March 2023
Shake off the winter blues and get outside again: our Spring Adventure Weekend is the perfect chance to leap into Spring with an exhilarating boost from nature!
What happens on a spring adventure weekend?
It's impossible not to feel a little Spring in your step as you walk past newly budding trees and blooming daffodils in the hedgerows. Colourful crocuses are popping up and painting the grassy verges with a cheerful Spring palette. March is a beautiful time to visit the Pembrokeshire Coast and our adventure weekend provides an invigorating blast of the elements to wake you up from your winter hibernation. You might be paddling the deserted coastline by sea kayak on a crisp, clear, still morning… or surfing clear blue peeling waves on a sunny afternoon – whatever adventure you choose, you can be sure to enliven the senses and rejuvenate the mind.
What's included?
2 night's cosy lodge accommodation and all your meals from Friday evening to Sunday lunch, 2 half-day adventures, a self-guided hike with minibus drop-off, all specialist equipment, and qualified and friendly guides.
What's the date?
Friday 17th March – Sunday 19th March 2023
What's the venue?
The Preseli Venture lodge and the Pembrokeshire coastline
What's the cost?
From £265 per adult
What if I can't make that date?
You're welcome to join us any time! Browse all of our events.