School residential trips
We provide highly personalised and friendly residential programmes and school trips in the beautiful wilderness environment of the Pembrokeshire Coast National Park.
We'll ensure that each child has an action packed school trip, chock full of memorable and positive experiences that will last a lifetime. Memories will be made, friendships forged, and students will be encouraged within a supportive and caring environment to break free from their comfort zone and experience nature and let their spirits free.
Our school residential programmes have exclusive use of our 5-star adventure centre, sleeping up to 42 people, and set in a beautiful wooded valley and just 10-minute walk from the coast.
We booked our return trip to Preseli Venture as soon as we returned from the first. The instructors were excellent – patient, good-humoured, flexible, sensitive to individual needs and with a high regard for safety without nagging or dampening the pupils' spirit of adventure.

Jane Ives, Duke of Kent School
How will this trip benefit my pupils?
---
Pupils can experience a perfect range of exciting and challenging adventures and activities all within the stunning backdrop of the spectacular and inspirational wild coastline of Pembrokeshire, and all within a 15 minute drive of the lodge.
Our programmes offer real adventures in a wilderness environment; sea kayaking, coasteering and surfing on the spectacular coastline, rather than using ponds and quarries.
The pupils can experience a good range of different activities such as beach art, archery, high ropes and even jet boat ride around Ramsey Island seal and bird reserve, so everyone will have their favourite.
Activity groups are kept small, meaning we can ensure even the quietest child will be given the attention they deserve.
Our eco lodge chef prides herself in feeding even the most fussy-eaters or those with food intolerances. Staying at our eco lodge is a great way to experience green technologies in action, and to develop environmental awareness.
We give pupils many opportunities to experience success and to celebrate their achievements, leading to greater self confidence and improved self esteem. A significant benefit is that pupils learn to accept and respect peoples differences and this can often change attitudes and values over the longer term. Trust and team spirit are built throughout the week developing and improving relationships between each other and teachers.
Y
ou may also like to read…
From a half day to a full week of adventures…you choose
Preseli venture is your safe bet when it comes to choosing a reliable and quality residentail centre, with over 30 years experience, we certainly know our stuff! You might also like to consider staying in our neighboring campite, Preseli Camping opening May 2020.
Please email or call to speak to one of our friendly staff to discuss your specific requirements and budget; we provide sustainable, tailor made itineraries in line with your curriculum requirements, and worthwhile class-bonding and leadership programmes.
Inspiring leadership
Reviewed July 2022 ★ ★ ★ ★ ★
Our Year 12 group had an amazing holiday with Preseli Venture – accommodation, activities and atmosphere all exceeded expectations. Our guides were fantastic and we shall all miss Aaron, Sam and George for their inspiring leadership.
Paul Short / Alexandra Park School
Scroll to read more reviews
Professional, kind, fun staff
Reviewed July 2022 ★ ★ ★ ★ ★
We had an incredible few days with the team at Preseli Venture. Their professionalism, kindness and fun was exceptional. If you're looking for an action-packed, fun adventure holiday in a beautiful location for a school trip, or a family holiday then I'd highly recommend a stay with them!
Euan Balmer / Church Stretton School
Excellent trip.
Reviewed July 2022 ★ ★ ★ ★ ★
All staff were friendly and professional throughout. Students were supported to achieve their best whist also demanding high levels of behaviour.
Louise Scott / Church Stretton School
Beautiful scenery and beaches
Reviewed July 2022 ★ ★ ★ ★ ★
Amazing activites relaxed friendly but knowledgeable staff Great weekend breakfast Nice clean rooms good lounge/dining area beautiful scenery and beaches I had a brilliant time all through the extended weekend. Sam and George were particularly nice and helpful.
Jas Boual / Alexandra Park
By far the best school journey i've ever participated in!
Reviewed June 2022 ★ ★ ★ ★ ★
This was by far the best school journey I have ever participated in! (I have been teaching for over 20 years.) Your provision is top quality: Wonderfully trained instructors delivered brilliantly pitched activities. They were fun individuals, yet had high expectations, and they took time to get to know the children, which our Year 6s thought was wonderful. Your accommodation was impressive and the delicious, home-cooked food was the icing on a very big cake!
Natalie Catalano / Rickmansworth Park School
Best quality residential i've ever been on.
Reviewed June 2022 ★ ★ ★ ★ ★
We had an amazing experience and it is definitely the best quality residential I have ever been on. The children were kept busy. learnt so many new skills, had fun and were safe. The instructors treated them with warmth and respect. The rooms were spotless and welcoming. The food was delicious and plentiful. If there were any minor issues, these were handled calmly and quickly Everything was just perfect. I'm already looking forward to our return!
Lesley Muriss / Rickmansworth Park School
The staff were amazing!
Reviewed June 2022 ★ ★ ★ ★ ★
Thank you very much indeed for a really wonderful week. We ALL had such a great time loved every bit of it. Please pass on my grateful thanks to your amazing team – from the kitchens to the instructors – they were all superb.
Iain / Elstree School
Simply brilliant
Reviewed June 2022 ★ ★ ★ ★ ★
Everyone had an amazing time; the entire team at Preseli were simply brilliant.
Rahul / St Mary Fields
Excellent trip all-round.
Reviewed June 2022 ★ ★ ★ ★ ★
Excellent instructors, good clean accommodation. Delicious food, even the gluten-free options! Thank you!
Ned / Elstree School
Absolutely superb.
Reviewed June 2022 ★ ★ ★ ★ ★
Absolutely superb. From the activity leaders to the food and accommodation. Thank you!
Kate / Rickmansworth Park School
Fantastic adventure week.
Reviewed June 2022 ★ ★ ★ ★ ★
A huge 'THANK YOU' to ALL the team at Preseli Venture, it was a fantastic week and one we will never forget!
Jacqueline / Michael Hall School
Stunning experience!
Reviewed June 2022 ★ ★ ★ ★ ★
It is always a stunning experience, we are repeat customers!
Andrew / Elstree School
Well-organised activities with excellent guides
Reviewed June 2022 ★ ★ ★ ★ ★
The students and staff had a great week. Activities were well organised and run with excellent instructors. All the students got to do some activities they had not tried before and all learn't some new skills.
Simon / Belmont School
Teacher's frequently asked questions
---
Can we come and visit before we bring the children?
Yes we would love that. We offer a free taster adventure session and stay at the lodge for prospective teachers, so we can show you around and plan the school trip face to face.
What if one of my pupils can't swim?
For coasteering and sea kayaking pupils wear a flotation jacket, so being able to swim is not necessary. Those who are weak or non-swimmers are closely supported so they feel safe. When surfing or body boarding pupils will be in shallower water, allowing them to build water confidence.
Can you give a presentation to parents and children to help us decide if this is right for us?
Yes of course. We fully appreciate that parents often wish to be included in deciding on venues for school trips and we would fully support visiting the school and explaining to parents and pupils about our programme
Do teachers have separate bedrooms?
Yes, of course. As you'll be the only group staying in the lodge, the 11 bedrooms are for the pupils plus teachers to use as you wish. We recommend teachers have our 3 lovely double rooms.
Do you provide teacher resources?
Yes – including an information for parents PDF (details of outcomes, expectations and kit lists), details of the eco lodge rooming and menus so you can plan rooming and meals in advance, and all risk assessments, AALA license and our certificate of liability insurance. All photos we take of the event will be made available to schools as a memento of their stay.
Will we be the only group staying at the ecolodge?
Yes, as we are a smaller outdoor centre we can offer exclusive use with the benefit of full programming flexibility whilst you are here, and maximum team building opportunities for the group.
Do you cater for all dietary requirements?
Yes, our in-house chef plans menus and meals to suit specific dietary needs. Just let us know your requirements at the point of booking and leave the rest of to us. We also supply menus to show parents before you come.
Will the children need to purchase specialist kit for the trip?
No, for all of our activities we provide all the specialist equipment that your group will need. A full kit list will be provided during the booking process.
Do you have equipment to fit all sizes?
Yes, we have a wide range of sizes in all of our equipment. Before you head out on your activities our guides will ensure that all equipment fits correctly and safely.
Will the children be safe?
Safety is our priority. We are a Learning Outside the Classroom (LOtC) accredited centre and we hold the Adventure Activity Licensing Authority (AALA) license to take children out for adventures. We are an accredited Canoe Wales provider, and we train and assess kayak instructors, so our guides are fully and qualified.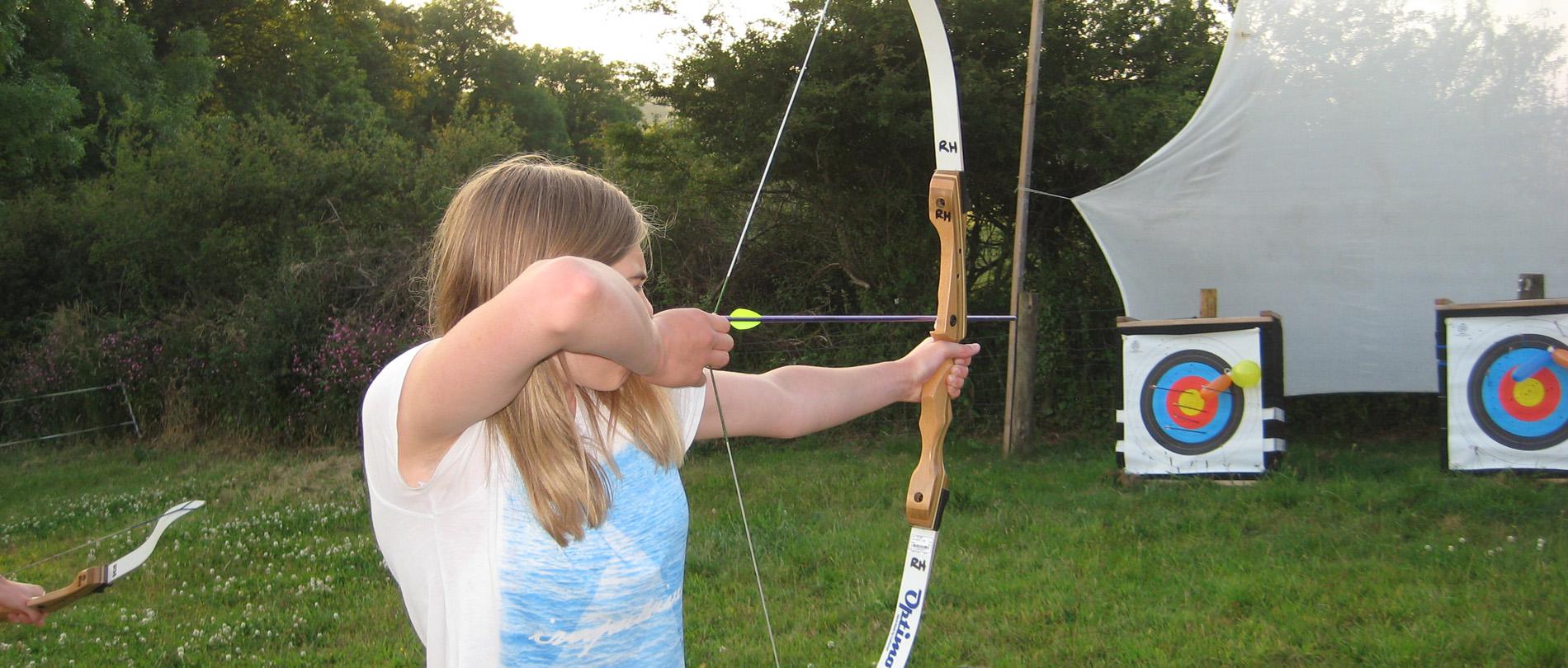 TOTALLY MEMORABLE SCHOOL TRIPS
For all of the right reasons!