WALKING
Follow your feet and step onto the world famous Pembrokeshire Coast Path
Walking on the Pembrokeshire Coast Path
We have the world famous Pembrokeshire Coast Path hiking trail right on our doorstep, with unbelievable breath-taking views out across the coast and the Atlantic Ocean.
The Pembrokeshire coast is world renowned for its magnificent cliff scenery and variety of coastal habitats. A hike on the coast path will give you the chance to take things at your own pace., and the opportunity to see rare seabirds, Atlantic grey seals in secluded bays and chill out amongst the wild flowers!
Try walking on these events…
Weather conditions and forecast
We have our own weather station installed here at Preseli Venture, so you can access real-time weather data. Have a look before setting off for a stunning coastal walk on the famous long-distance Pembrokeshire coast path to make the best plans for your day.
Will walking be part of my Preseli Venture holiday?
---
Hiking forms a refreshing and relaxing part of our adventure events and a splendid introduction to the joys of walking in Wales.
There is no charge for our hikes, they form a complimentary part of many of our weekends and holidays.

Where will I walk?

---
We give you a choice of coast path sections and lengths of hike along the North Pembrokeshire coast.
We plan our hikes so that they end at our local beach; Abermawr. Wild, sheltered and secluded, it's a place where seals sometimes sleep and the perfect spot for a dip or a paddle. From here it's just a 10 minute walk back through the beautiful National Trust Bluebell woods to the Preseli Venture lodge.
Will I have a walking guide?
---
As a contrast to the adrenalin charged adventure events our hikes are self-guided, and give you the freedom to stop and enjoy, to sit and watch, and to be energetic or slow paced! Our event co-ordinator will monitor your safe return by the agreed due back time.
A complimentary minibus drop off service is provided to the hike start point along the coast. We provide all of our hikers with informative route maps and interesting tit bits on local history, geology, flora and fauna, and points of interest.

Can I go walking further afield?
---
For hiking further afield along this amazing coastline the Strumble Shuttle bus provides a bus service up and down the coast daily between St Davids and Fishguard.
The bus timetable is available at the lodge or online at www.gobybus.net. You may also be interested in our self-guided walking holidays for individuals and groups – a dedicated walking holiday taking in what is thought of as the most spectacular section of the path from Cardigan to St David's.
Amazing, cannot praise enough
Reviewed 19 May 2016 ★★★★★
Spent three days at Preseli and enjoyed the area and hospitality. The area is of outstanding beauty and there are plenty of walks nearby, both coastal and inland.
Sunny, Marlow, United Kingdom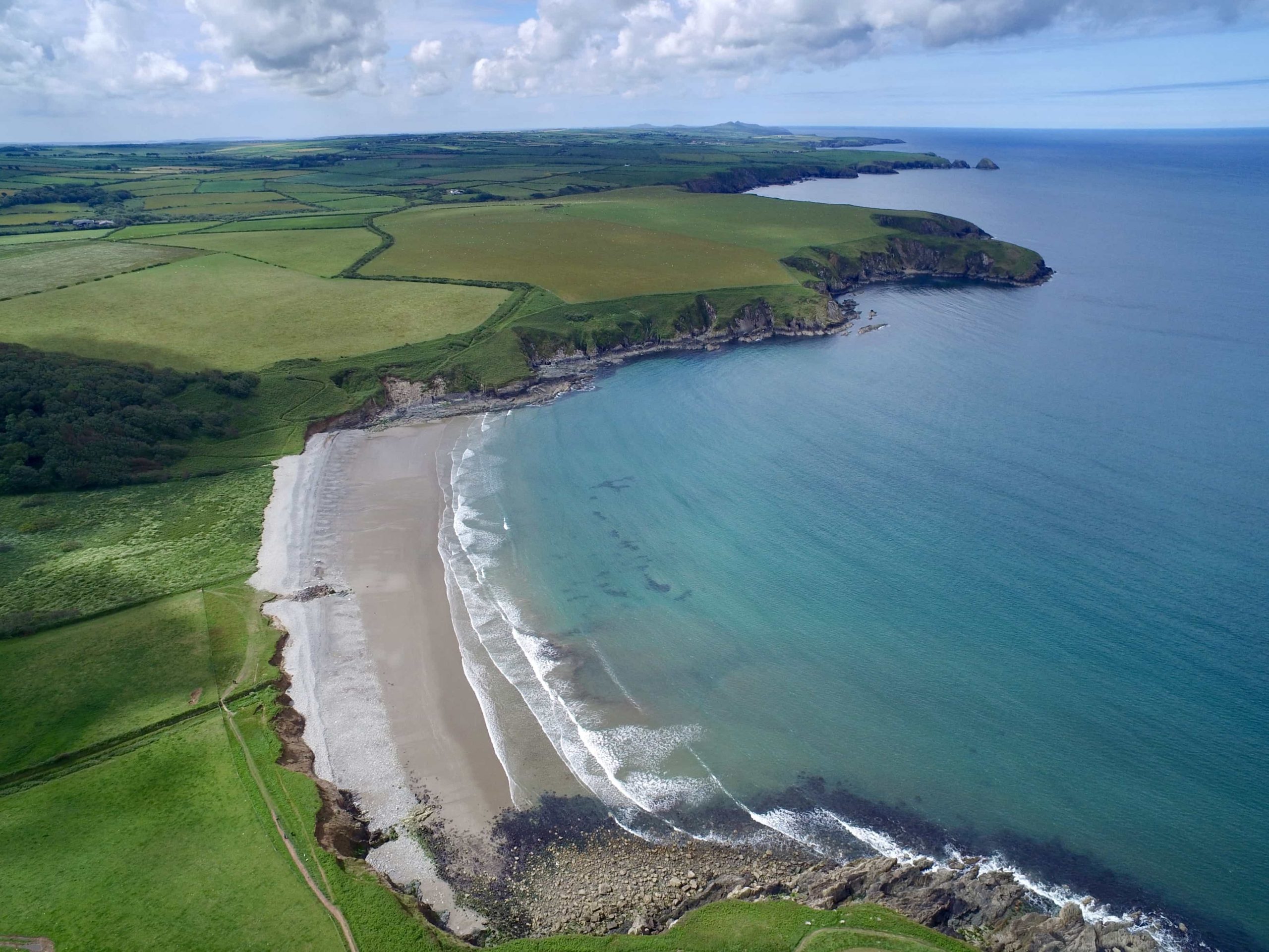 WIN AN ADVENTURE FOR 2!
Sign up to our newsletter for your chance to win
Ready to book your walking adventure?
---
Just call us on 01348 837709 or contact us and one of our team will be happy to help. We're looking forward to hearing from you soon.