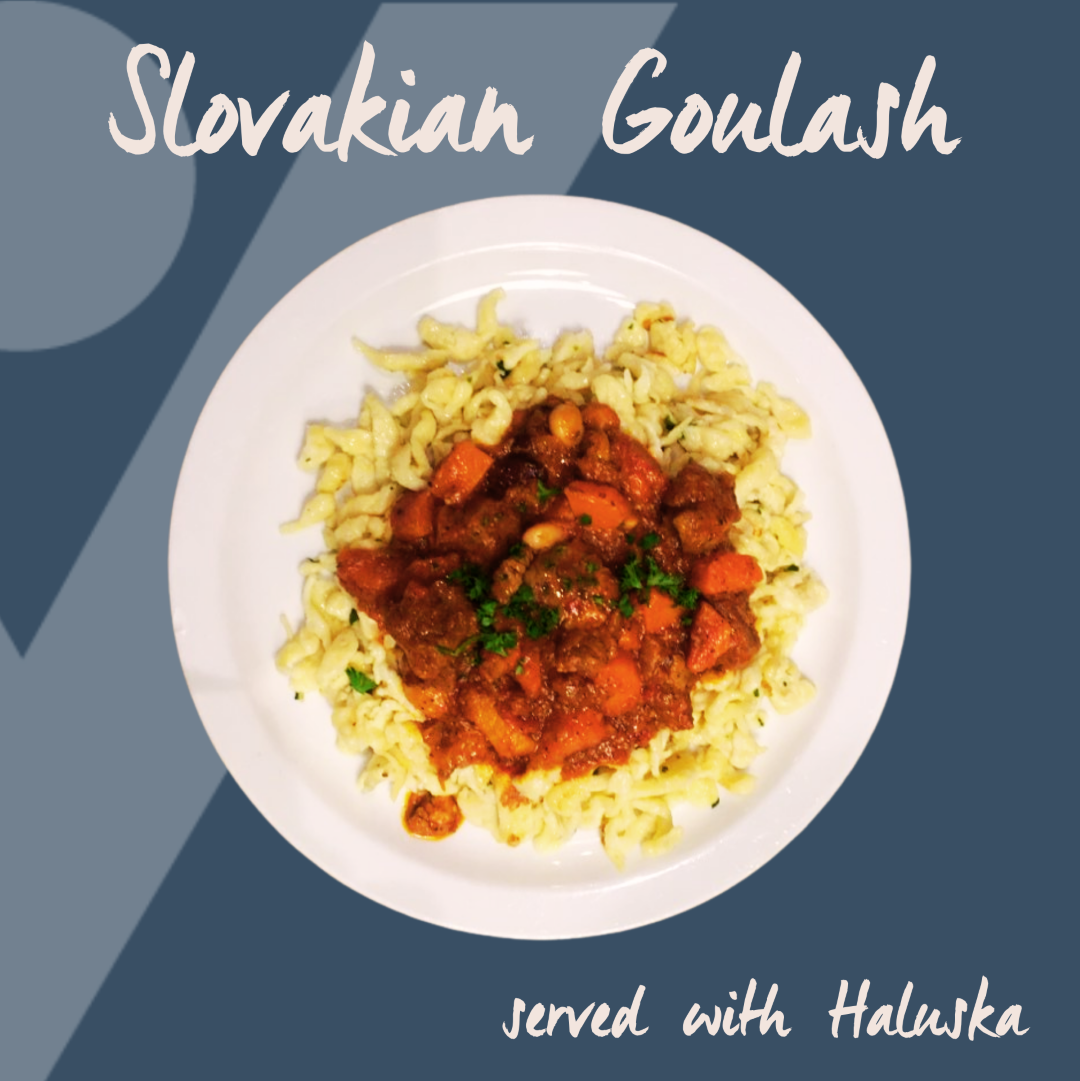 Recipes from the Eco Lodge: Slovakian Goulash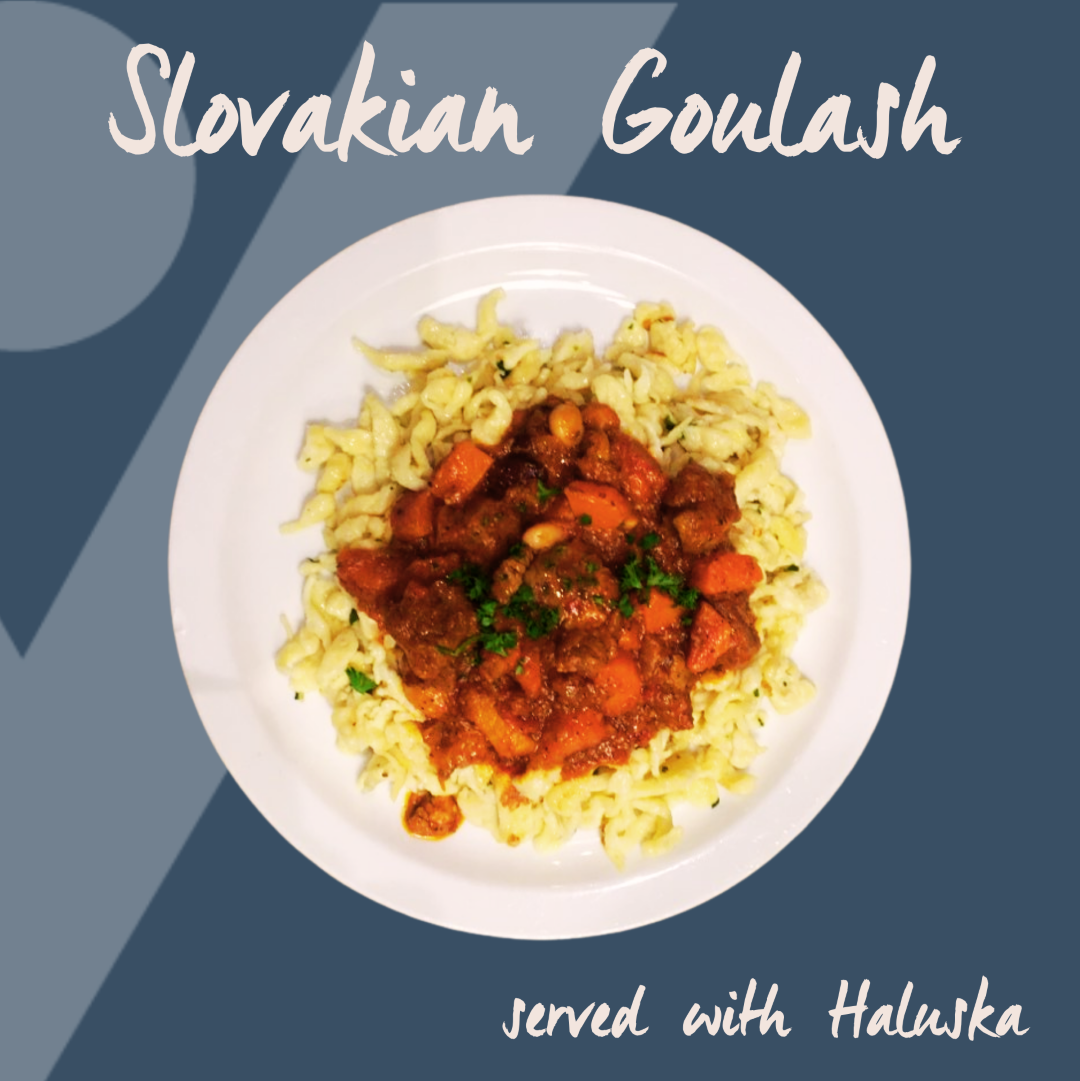 Rob, our new head chef at the Preseli Venture eco lodge is causing a stir with his delectable dishes and elegant presentation. His traditional Slovakian Goulash is of legendary status and we were lucky enough to experience it at our annual staff party. This is a great warming wintery recipe for the festive season, perfect for sharing with friends and family.
---
Meet Rob the Chef
Rob moved to the UK 12 years ago from Southern Slovakia, having graduated in catering and hospitality. He gained experience in a variety of venues, from an American style diner called the Taste Cafe, crafting burgers with widespread acclaim, to head-cheffing at a fine-dining Caribbean restaurant. After moving to Pembrokeshire, Rob spent 2 ½ years at the 2 AA Rosette Brasserie at the Wolfscastle Hotel, where he learnt about foraging and sourcing local ingredients and developed a remarkable artistic flair in his presentation.

As a qualified fitness instructor, and soon to commence a course on nutrition, Rob is committed to preparing healthy, fresh, organic food and loves using locally sourced, seasonal ingredients. He is on his way to completing a degree in sociology and environmental studies and his interest in sustainability is partly what attracted him to working at the Preseli Venture eco lodge where he found his values were well aligned. We welcomed Rob to the team last year and have since been astounded by his exceptional skill and devotion to making good food.
---
Goulash: a Joyous Celebration of Community
Rob's home town in Southern Slovakia is 20 minutes from the Hungarian border so naturally, there is a healthy cultural fluidity and fruitful exchange of styles characterising his local cuisine. Autumn in Slovakia is the hunting season, with bounties of boar and venison traditionally being the focal point of a warming winter casserole called Goulash (though you can substitute pork or beef, or even beans for a veggie option).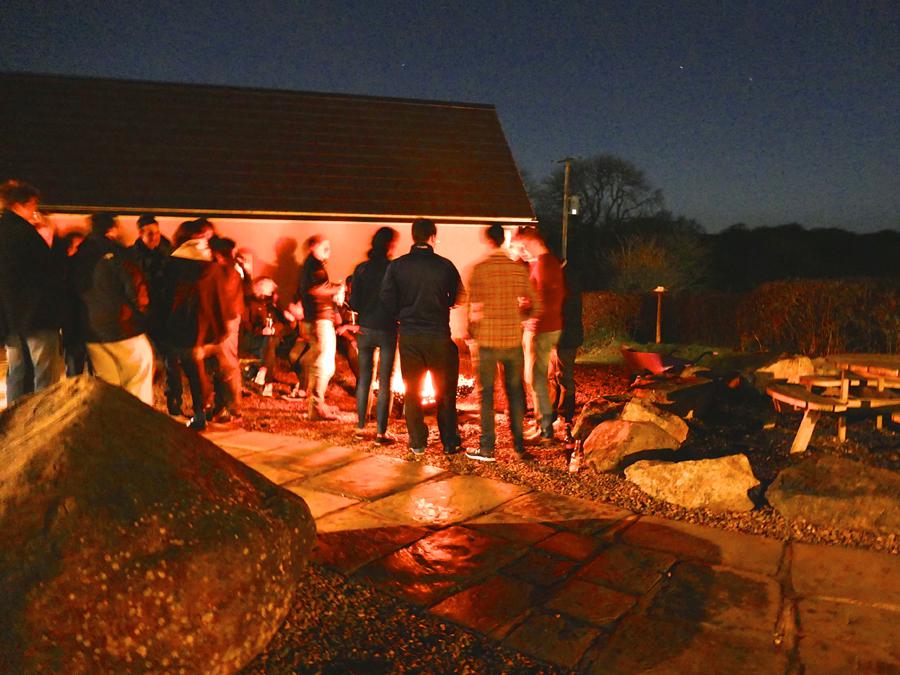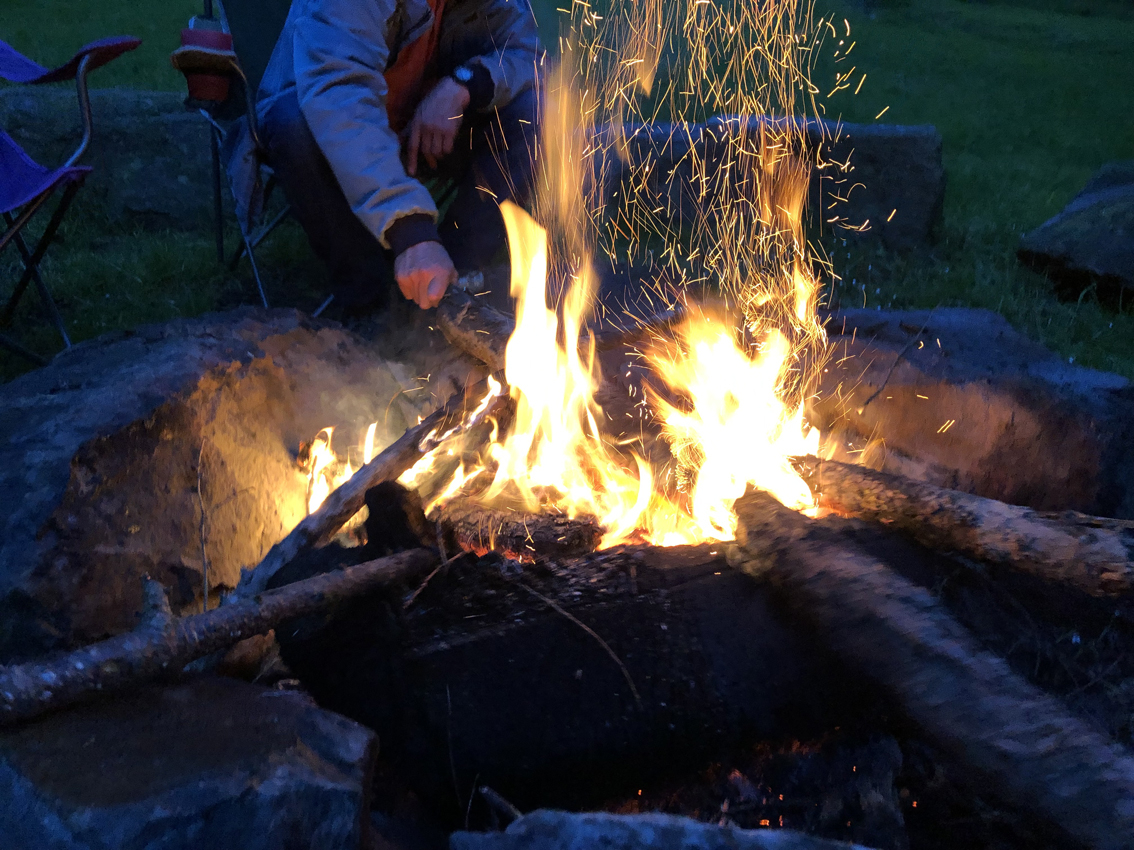 Rob recollects the tradition of Chestnut parties back home, community gatherings in early November celebrating freshly picked chestnuts, where Goulash is traditionally served. Prepared in a huge cooking pot outdoors over a fire, the Goulash is a communal food, everyone sharing the tasks of peeling potatoes, picking herbs, dicing meats and tending the fire. It is a ritual which encapsulates sharing and community, celebrating the abundance of winter hunts and harvests. It makes perfect sense, then, that Rob chose this dish to serve at our Christmas staff party. And it was delicious.
---
Slovakian Goulash Recipe
Rob recommends serving goulash with Haluska (Spaetzels in German) which is a traditional homemade pasta, but you can serve with any pasta, gnocci, fresh baked bread or even mashed potatoes.
Ingredients
2 tbsp Goose / duck fat or veg oil
1 Onion
2 Cloves of garlic
1 tbsp Paprika
1 tbsp Smoked paprika
1 Fresh chilli (or 1 tsp of chilli flakes)
1 Bay leaf
2 tsp Salt
1 tsp Caraway seeds
1 tsp Crushed black pepper (coarse)
2 tbsp Tomato puree
1 tin Chopped tomatoes
2 tsp Dried marjoram
300g Diced pork shoulder
(Or mixed beans for a veggie option)
2 Carrots, diced or sliced
150ml Beef or vegetable stock
Fresh chopped parsley to garnish
Method
Fry the onions until they are translucent and salt them.
Add the meat to the pan to sear the outside and throw in chopped garlic, caraway seeds and black pepper to season.
Throw in the chopped carrots and sprinkle in the paprika and fresh chopped chilli (or flakes); fry these off to release flavour for 2 minutes.
Add the bay leaves and stir in the tomato puree. Fry for a further 2 minutes.
Pour in the chopped tomatoes and stock. Now turn down the heat and simmer gently.
After 1 hour, the meat should be nicely tender and the carrots sweet.
Add the dried marjoram right at the end.
Serve with Haluska, pasta, bread or mashed potatoes and finish with a garnish of fresh parsley.
Enjoy!
And don't forget to share the dish and the recipe with friends and family to spread the community spirit of goulash!
---