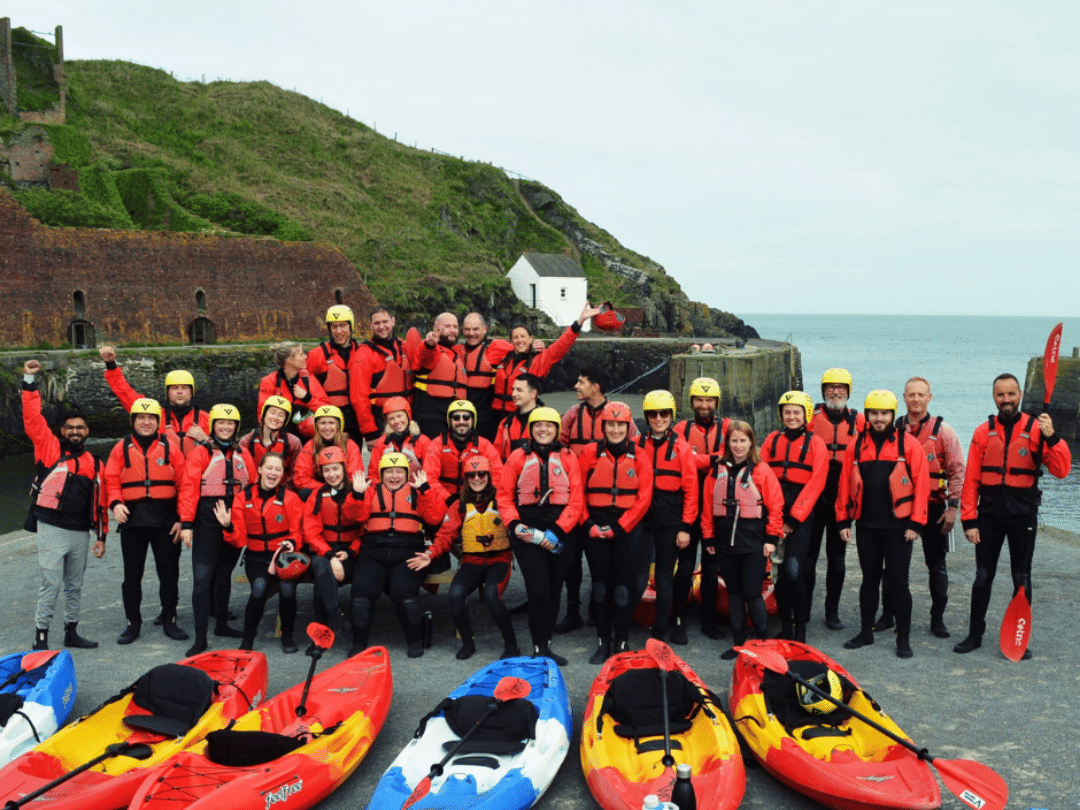 The Pembrokeshire Coastal Challenge 2022
Thrive Tribe at Preseli Venture
It was an absolute thrill to host and co-organise a truly epic fundraising event, the Pembrokeshire Coastal Challenge 2022. Our adventure team meticulously planned a sunrise to sunset 3-part challenge along the wild and rugged North Pembrokeshire coastline, to be taken on by the indomitable Thrive Tribe, who chose to raise money for an incredible charity called Tommy's.

Tommy's is a UK-based charity doing amazing work to save babies' lives. They exist to "support, care for and champion people, no matter where they may be on their pregnancy journey". Carrying out vital research into miscarriage, stillbirth and premature birth, they aim to make birthing safer for mums and babies alike. Tommy's provides midwife-led advice for new parents and soon-to-be parents and a caring community for parents who have lost babies. At the time of the challenge, Thrive Tribe were very close to reaching their £500 fundraising goal for Tommy's! You can still donate online here or directly on Tommy's website.
Thrive Tribe are a very special company who have created a series of award-winning lifestyle and wellbeing programmes designed to help businesses encourage long-term habit and behaviour changes which make employees happier and healthier in the workplace, community and beyond. From weight loss to smoking cessation, healthy eating to mental wellbeing – their inspirational approach to work, life, fitness and health is holistic and balanced. Needless to say, they were all smiles throughout the challenge to the finish line, and when it got tough, their supportive and uplifting team spirit was phenomenal!
---
Part I : Sea Kayaking
Off to an early start, there was a buzz of anticipation as the team kitted up for part I of the Pembrokeshire Coastal Challenge, sea kayaking from Porthgain to Abercastle, a 7km stretch, which is quite a test for those who'd never picked up a paddle before! However, this inspirational stretch of coastline is a truly beautiful coastal wilderness so we were lucky to spot lots of marine wildlife and birdlife along the way and welcomed a few breathers to bob about and take in the stunning scenery.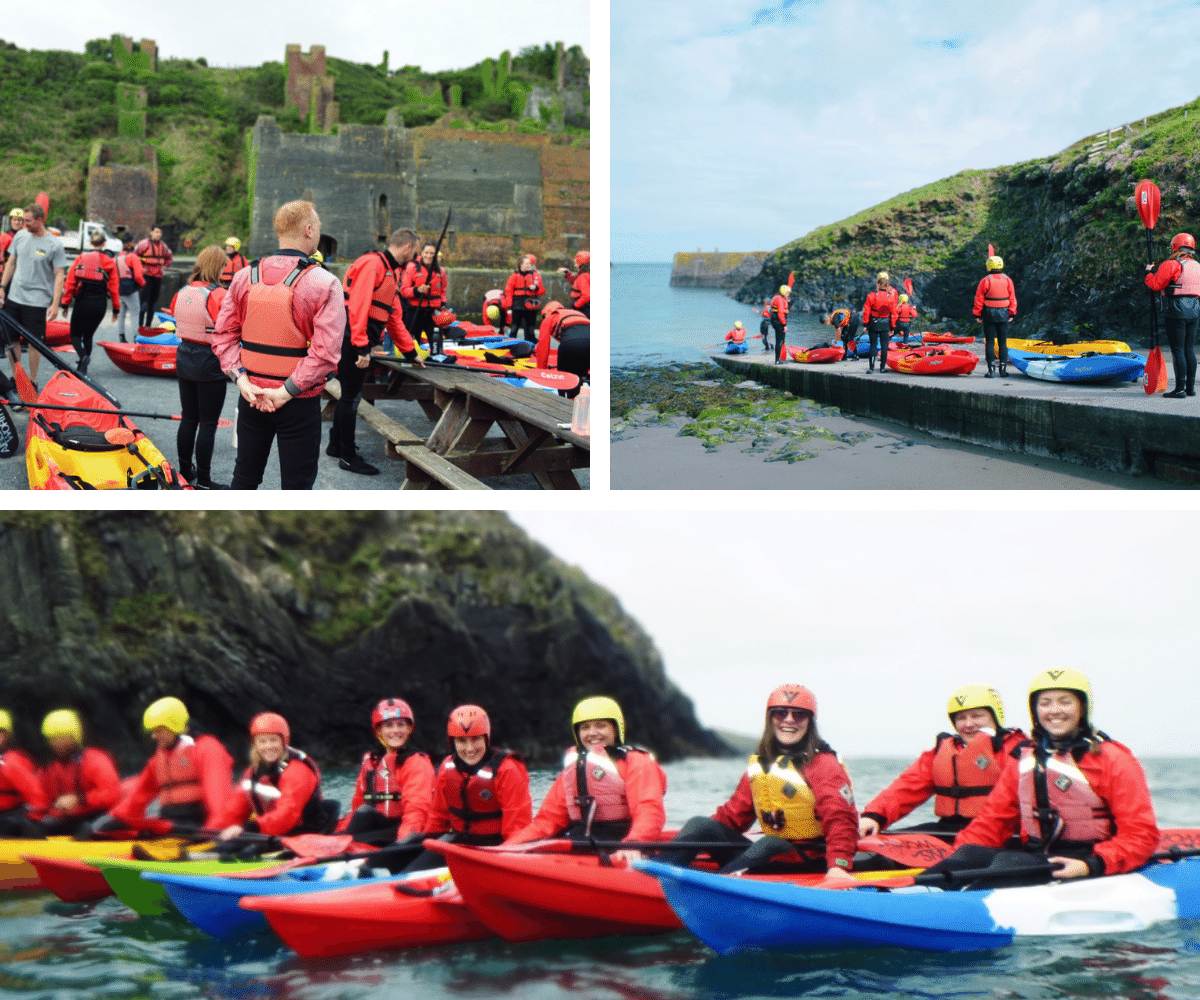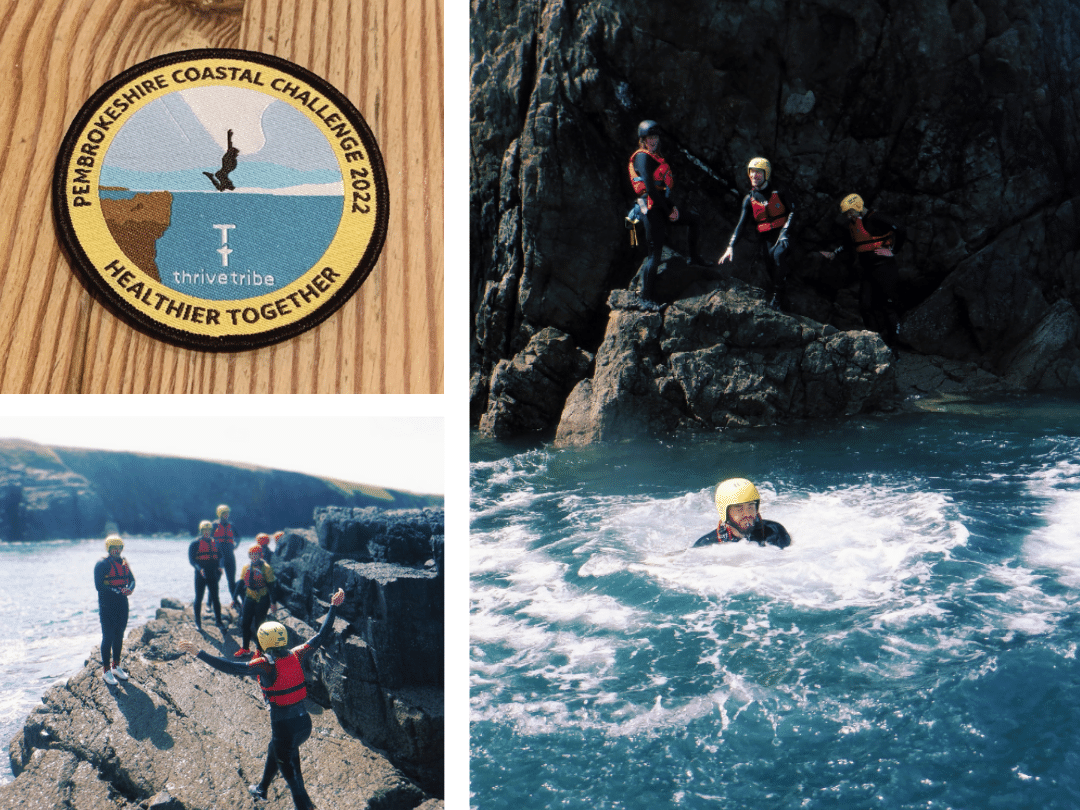 Part II : Coasteering
After a pit-stop picnic in the harbour, the group embarked on Part II, the coasteer! Swimming, scrambling, traversing, climbing and ledge-leaping; they made their way around Ynys-y-Castell (Castle Island), the fortified promontory tidal islet at the mouth of Abercastle Bay with an abundance of fun craggy ledges and plunge pools, sea caves and gullies rushing and swirling with swell, overcoming a plethora of obstacles with determination and collaboration.
Part III : Hiking
For the last leg of the challenge, the team gladly shed their wetsuits and geared up for an 11km hike starting at Trefin and trekking along the Pembrokeshire Coast Path, a beautiful meandering National Park trail which hugs the coastline of the entire peninsula. The sun was hanging low and glittering over the surface of the sea by the time they reached Abermawr beach. From here, wound their way through the ancient wooded valley, the home stretch, to the finish line – the Preseli Venture eco-lodge. Here they were met with much festivity and feasting (and a few local brews at the bar!) as the sun set over the valley.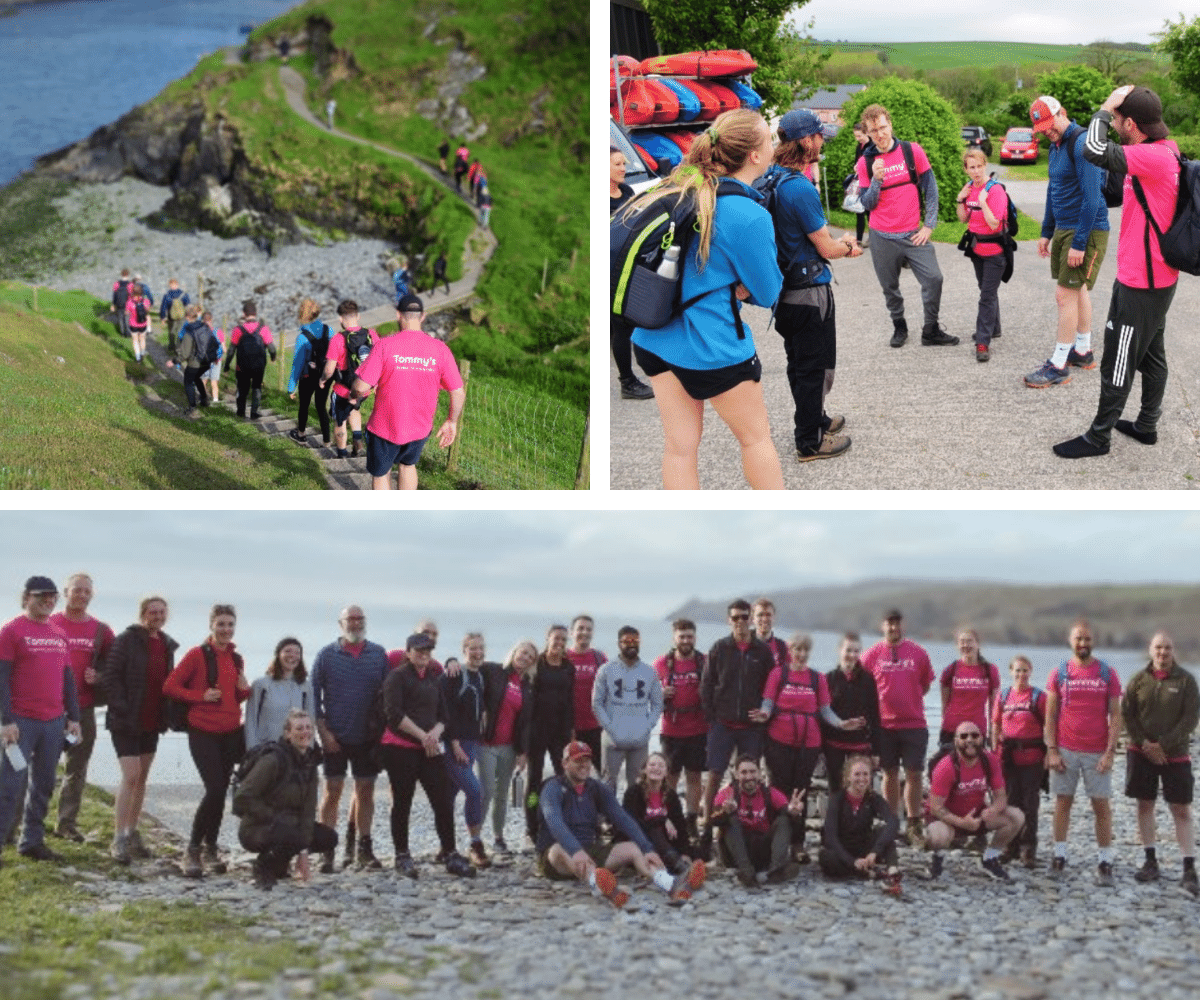 ---
Corporate Team-building at Preseli Venture
The Pembrokeshire Coastal Challenge was a successful fundraising event, and we were all full of gratitude for the wealth of support from givers! On another level, it was a successful team-building weekend which helped develop a supportive and encouraging culture amongst the "Tribe". Not only did they have a sunrise-to-sunset adventure challenge to bring them together, but they enjoyed the exclusive sanctuary of our eco lodge with beautiful accommodation, freshly prepared healthy meals, a well-stocked private bar, a pool table and a relaxed social space with long tables for communal feasting and a bonfire under the stars to end their long day at sea.
Thank you for an amazing weekend, everyone really enjoyed themselves and felt suitably challenged! We all slept well on the Saturday night! The Preseli Venture team were all fantastic and everything went smoothly and was well organised.

Emma Adkins, Thrive Tribe, May 2022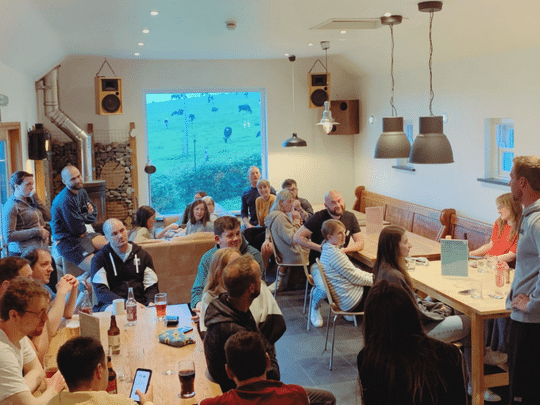 Coasteering especially is an amazing way of establishing connections and team problem-solving skills as it requires a high degree of joint action and communication. This unique activity requires participants to recognise strengths in themselves and each other, as well as work together to overcome weaknesses.
In a dramatic setting, the intertidal zone where the land meets the sea, where most are well outside their comfort zone, participants can still feel safe under our reassuring guidance to find and meet their appropriate edge – pushing their boundaries and building confidence which they can take away with them and apply to their work and life. Due to the absolutely awe-striking setting, the resonance and vividness of these lessons are much greater than any team-building you can do in the office and the shared outdoor experience makes for sustainable meaningful relationships in the team.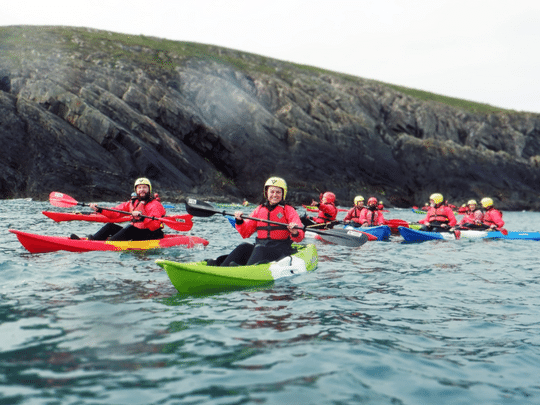 Thinking about organising a fundraising event, a team-building weekend, an employee wellbeing retreat or incentive? Perhaps you just need a venue to host a conference? All you need to do is get in touch and we'll build something bespoke to suit your needs. We've been doing this a long time and we know how to take all the stress of organising an event off your hands!