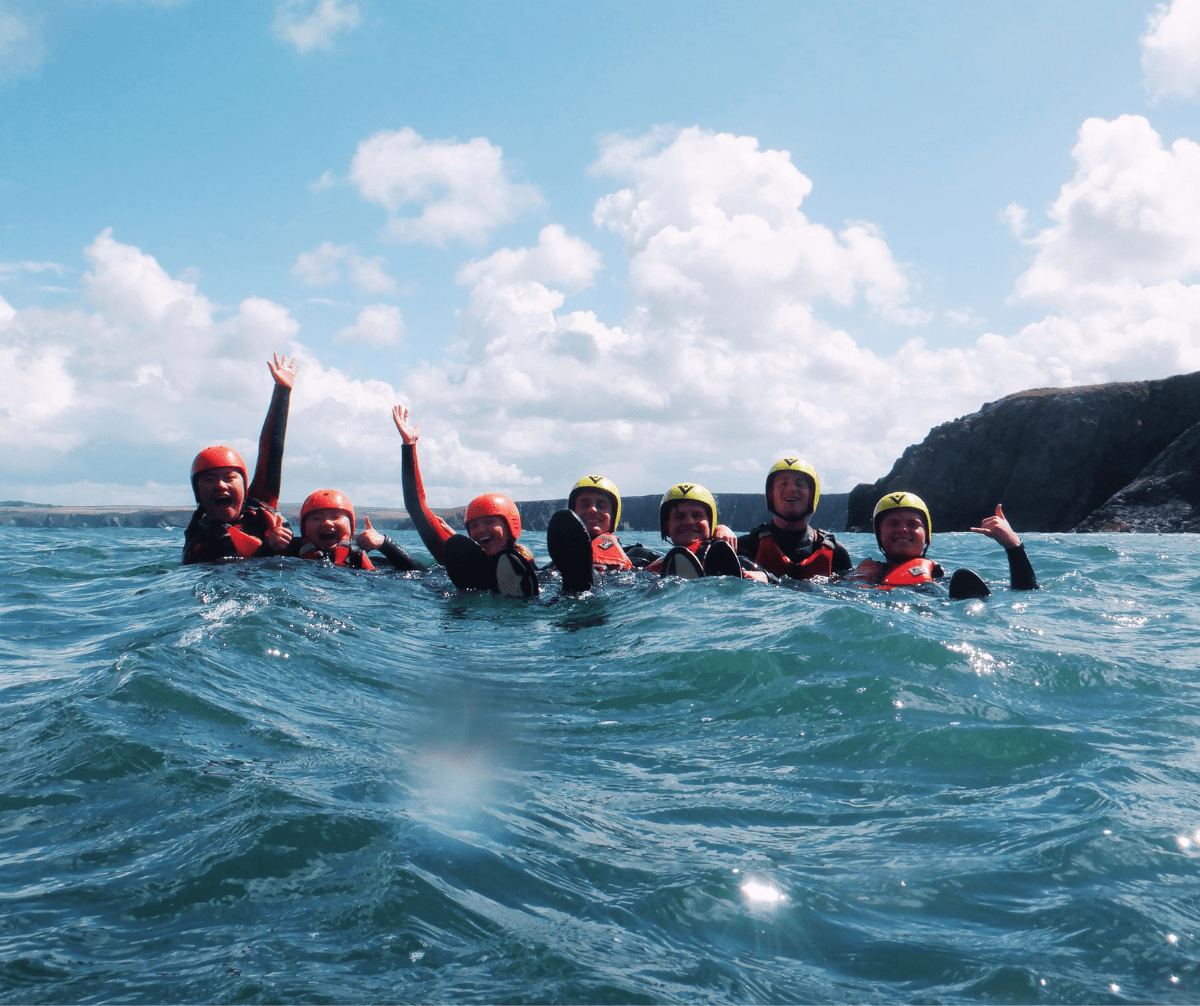 Event Spotlight 🔦 Singles Adventure Holiday – 9th to 13th July 2023
Arrive solo and adventure together! Our 5-night multi-activity holiday for solo-travellers is the perfect chance to meet like-minded adventurers.
What happens on a singles adventure holiday?
Delve into an exciting range of activities here on the Pembrokeshire Coast and forge friendships to last a lifetime! We believe that shared experiences in nature are the building blocks of true connection. Each day you'll find a new way of exploring Pembrokeshire's paradise coastline in the sunshine, and return to the sanctuary of the eco lodge for a hearty meal together and a bonfire under the brilliantly bright starry sky. July is a magical time to visit, when nature is in full bloom, the sand is warm between your toes and the waters are Mediterranean blue. Read more about our solo-travellers adventure holiday here.
What's included?
5 nights lodge accommodation and all your meals from Sunday evening to Friday lunch
2 half-day coasteering adventures
2 half-day surfing adventures
1 full-day sea kayaking adventure
A self-guided hike with minibus drop-off
A boat trip around RSBP Ramsey Island
A horse riding lesson and trek
All specialist equipment, and qualified and friendly guides
What's the date?
Sunday 9th July – Friday 14th July 2023
What's the venue?
The Preseli Venture lodge and the Pembrokeshire coastline
What's the cost?
£795 per adult
What if I can't make that date?
As a solo-traveller, you're more than welcome to join us any time! Browse all of our events.