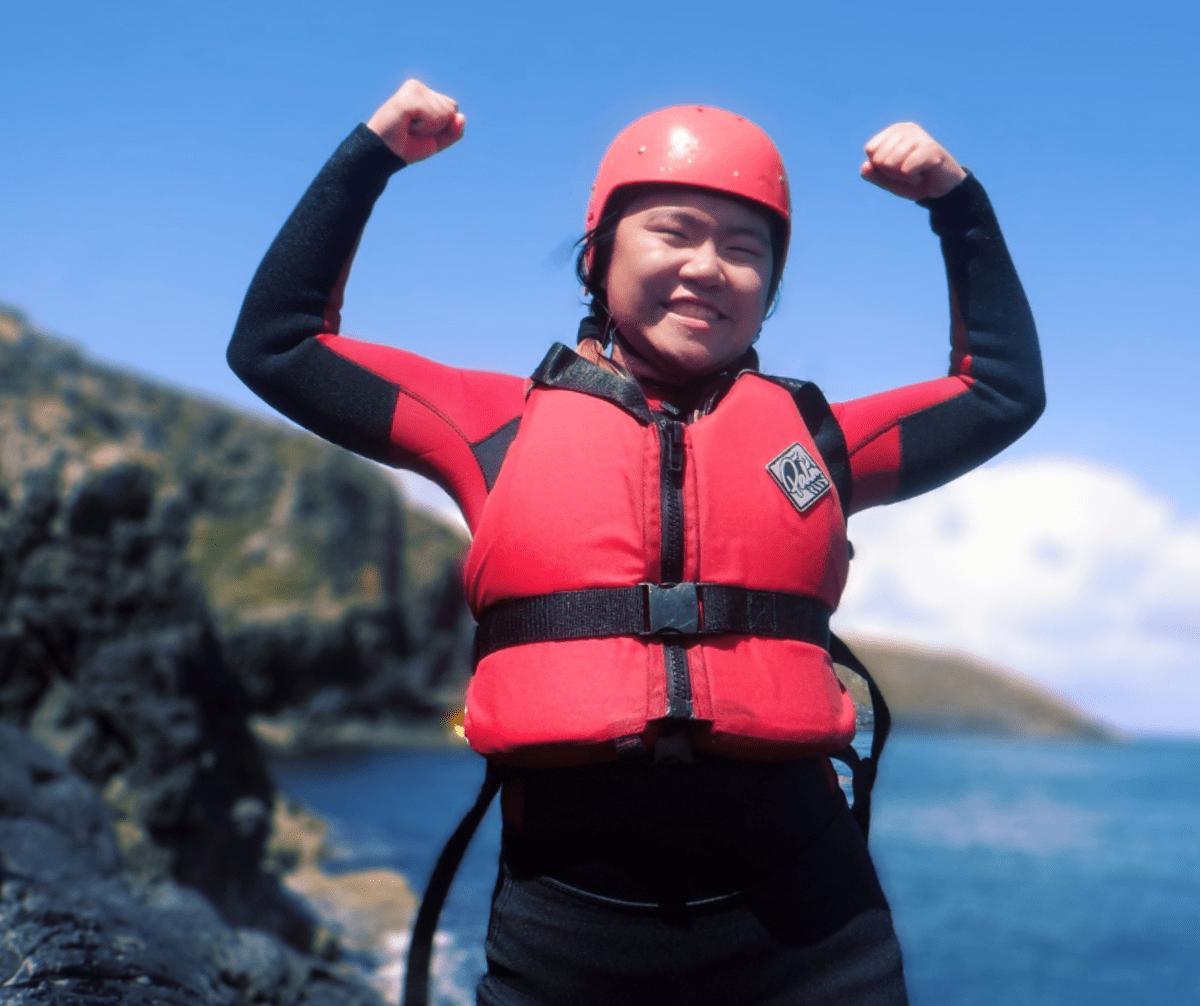 Event Spotlight 🔦 Fitness Adventure Weekend – 2nd to 4th June 2023
Recharge and reconnect as you work out on the sunny Pembrokeshire Coast with a small group of free-spirited adventurers.
What happens on a fitness weekend?
Our weekend fitness retreat is designed to lift mind, body and spirit with a unique blend of fitness and adventure activities. You'll build strength, fitness, flexibility and body-awareness in a holistic way in Natures outdoor gym! Our in-house chef will prepare all your nourishing, mindful meals and juices with fresh seasonal Spring produce.
Coasteering and surfing are full-body experiences, exercising balance, control and core integrity whilst stimulating the senses and invigorating the mind. Practice yoga in the valley to a chorus of birdsong, work up some heat on a trail run through ancient woodland and wild swim in crystal-clear aquamarine waters…. if that sounds like your jam, read more and book your place here.
What's included?
2 nights lodge accommodation and all your meals from Friday evening to Sunday lunch, 1 half-day coasteering adventure, 1 half-day surfing adventure, a self-guided hike with minibus drop-off, a woodland trail run, a wild sea swim, all specialist equipment, and qualified and friendly guides.
What's the date?
Friday 2nd June – Sunday 4th June 2023
What's the venue?
The Preseli Venture lodge and the Pembrokeshire coastline
What's the cost?
£335 per adult
What if I can't make that date?
You're welcome to join us any time! Browse all of our events.