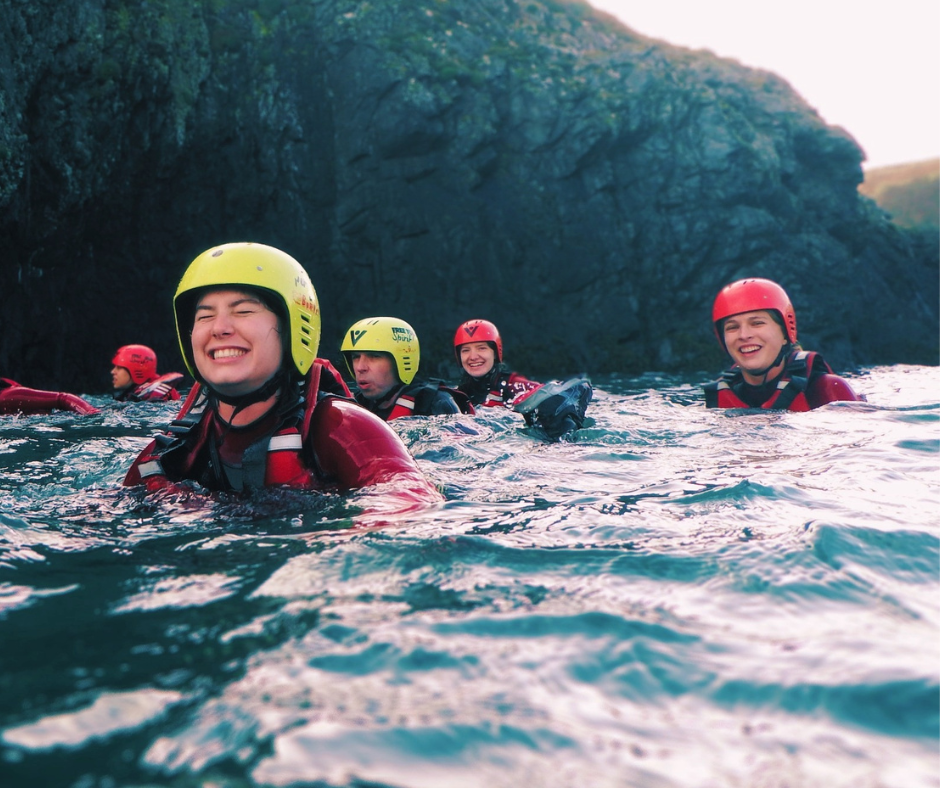 Event Spotlight 🔦 Winter Adventure Weekend – February 2023
The breathtakingly wild and beautiful North Pembrokeshire coast offers a spectacular setting for an energising winter break.
What happens on a winter adventure weekend?
We've put together the perfect cosy weekend break for the chillier months when you might like to stay wrapped up on dry land and delve into just one invigorating water adventure (sea kayaking, coasteering or surfing) to stimulate the senses and blow away the cobwebs and embrace the elements! Then curl up by the wood burner at the eco lodge with a warming local ale and a hearty home-cooked meal.
Winter weekends are the perfect time to explore the coastline on foot and delve into Pembrokeshire's rich history. From the eco lodge you can walk to Carreg Sampson, a spectacular neolithic burial chamber above Abercastle or Tregwynt woollen mill, the last working woollen mill in Wales. You can walk to Garn Fawr iron age hill fort on the way to the awe-striking Strumble head lighthouse. Or you can walk to the Sloop Inn for a pint with a harbour view and take in the fascinating industrial heritage of Porthgain!
Read more about our winter weekend adventure breaks.
What's included?
2 nights accommodation and all your meals from Friday evening to Sunday lunch, two self-guided coastal hikes using our exclusive walking pack, 1 half-day adventure, all specialist equipment, and friendly professional activity guides.
What's the date?
Friday 24th February – Sunday 26th February 2023
What's the venue?
Preseli Venture – staying at our cosy eco-lodge and exploring the Pembrokeshire coastline
What's the cost?
£215 per adult
What if I can't make that date?
You're welcome to join us anytime! Browse all of our events.