OTHER GREAT WAYS TO ENJOY PEMBROKESHIRE
Other activities locally to get you out in our inspirational National Park
Local Pembrokeshire activities
We work with various other establishments locally to bring you all the best experiences to be had in this beautiful and spectacular National Park.
We are very happy to help you organise your perfect blend of adventuers and activities to get the very best out of your Pembrokeshire stay. The eco lodge is situated right in the heart of the National Park, on the wild and spectacular north Pembrokeshire coast, perfectly located to get you anywhere in the county within a one hour drive. There are also coastal shuttle buses (May – September) and regular local buses to transport you around north Pembrokeshire.
What other local activities do we recommend?
---
Jet boat trips around Ramsey Island RSPB are a wonderful way to get you right out to sea and circumnavigating our nearby island off the end of the St David's peninsular. If you are a group of 8-12, you can book you your own private sailing with a guide to tell you all the interesting facts about the wildlife you can spot and the history of the island. Expect a real wildlife treat as you get to see seals and porpoises as well as amazing sea birds such as gannets, choughs, razorbills and guillemots and puffins!
Sustainable fishing boat trips with Voyages of Discovery focus on catching just what you need for a healthy supper and preparing it yourself (you can even cook your fish on the fire back at the Preseli Venture eco lodge!). All the fishing equipment is provided and their experienced skippers are happy to teach you all you need to know about living sustainably off the fruits of the sea.
Horse-riding takes place at Crosswell stables, just a short drive from Preseli Venture along the coast road. Treks will take you over the incredible Preseli hills, through wild moorland, austere heath and dramatic craggy grasslands, via neolithic buriel sites and bronze age cairns, through the lush, verdant and steep-sided Gwaun valley, and to the beautiful Newport beach, where white sand dunes meet the opening to an estuary full of birdlife, from herons and egretts to curlews and sandpipers.
Kite-boarding with Big Blue Experience is great fun and takes place at nearbyexpansive Newgale sands, which is the largest beach in North Pembrokeshire, at over one mile long. It's fantastic fun and a great skill to learn, starting with a kite-land-board and working your way towards getting out on the water. Booking is essential as you will need low tide plus light winds for a beginners lesson.
Stand-Up-Paddle Boarding is a tranquil and meditative way to explore the coast from the picturesque Solva Harbour, a sheltered inlet providing calm, glassy waters perfect for finding your feet. With your friendly guides at Big Blue Experience, venture out and take in the coastal landscape from a truly unique vantage point. Standing on a SUP board, you will also gain an incredible perspective into a world beneath the waves – from high up, you can gaze into crystal clear waters and see a huge variety of wildlife, from shimmering shoals of fish to crabs scuttling along the seabed.
Priskilly golf course is just a 10 minute drive away fro Preseli Venture, and you can enoy truly wonderful views out over the Pembrokeshire countryside while you play. A friendly, relaxed golfing experience in the heart of the National Park.
The Bug Farm is a 100 acre working farm, research centre and visitor attraction all about invertebrates ('bugs') and sustainable agriculture, based just one mile from St Davids and home to the award winning 'Grub Kitchen'! This is a fun and educational attraction for families and school groups, as well as adults looking to learn about ecological farming, permaculture and wildlife conservation.
Preseli was amazing!
Reviewed 3 October 2016 ★★★★★
My friends and I spent the weekend at the Preseli Venture Eco Lodge and participated in three of their activities and it was super awesome! It was an unforgettable weekend, the vegan conscious employees were superb. I'd recommend this place 100%.
B M / Glasgow, United Kingdom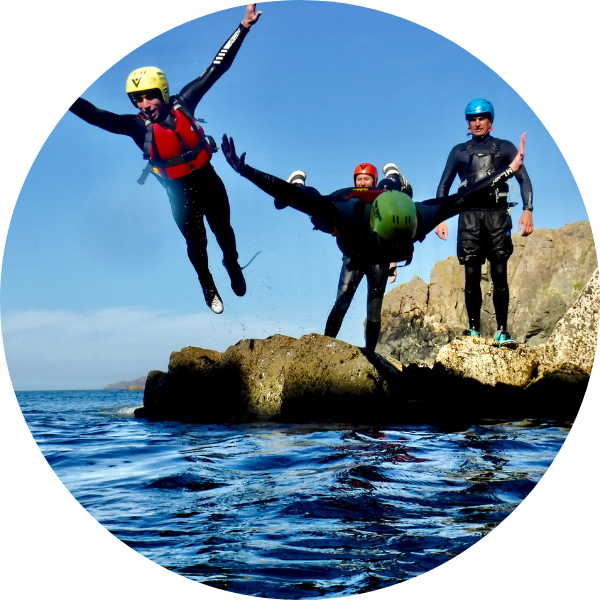 10 things to expect on an adrenalin cocktail adventure weekend
WIN AN ADVENTURE FOR 2!
Sign up to our newsletter for your chance to win
Any questions about the activities we offer?
---
Just call us on 01348 837709 or contact us and one of our team will be happy to help. We're looking forward to hearing from you soon.