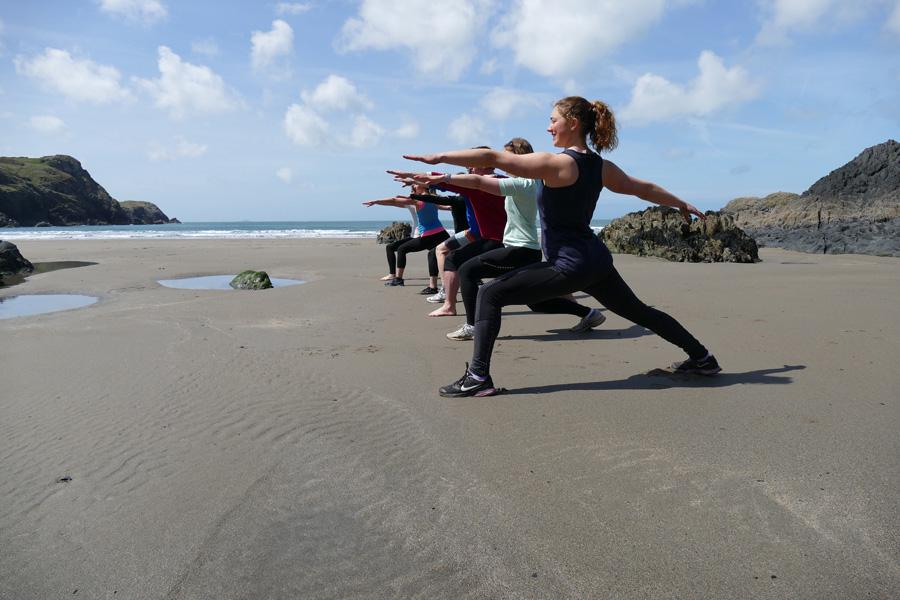 Wild fitness – workout in the wild
Getting out of the city into wild places is proven to be a tonic for mind and body and in the 21st century when more of us are living in urban spaces, we yearn for a re-connection with nature and to be fully in touch with our senses.
Over the last few years much research has been done on the positive power of re-connecting with nature. Richard Louv author of the 'Nature Principle: Reconnecting with Life in a Virtual Age', calls it taking vitamin N – where N stands for nature. He states "many of us are using nature as a tonic. It's an inexpensive and unusually convenient drug substitute."
According to Louv: "the outdoor world can expand our senses and re-ignite a sense of awe and wonder not felt since we were children. It can support better health, enhanced creativity, new careers and business opportunities and act as a bonding agent for families and communities. Nature can help us feel fully alive."
So what can you do to get yourself some of this outdoor tonic?
Simply getting away from the city and connecting with nature will help to boost your mental and physical well-being. Even better, aim to take part in something fun, inspirational and active in a new location either in the countryside or by the coast to refresh and re-invigorate yourself inside and out.
We've come up with a list of awesome outdoor experiences that will provide you with your fitness boost whilst adding a new lease of life and inspiration.
6 great workouts in the wild
Trail Running – get muddy and get grounded
If you enjoy running but want a break from pounding the city streets or breathing the recycled air at the gym, consider trail running.
Grab your trainers and a water bottle and head for the country! Trail running activates your senses and agility as you run along woodland tracks, over tree routes and alongside babbling rivers. Exploring an inspiring new environment and breathing in the fresh un-polluted air will add extra value to your daily run as you connect with nature and bring your focus to the activity at hand.
Check out your local rights of ways, woodland trails and national parks for new and exciting running locations.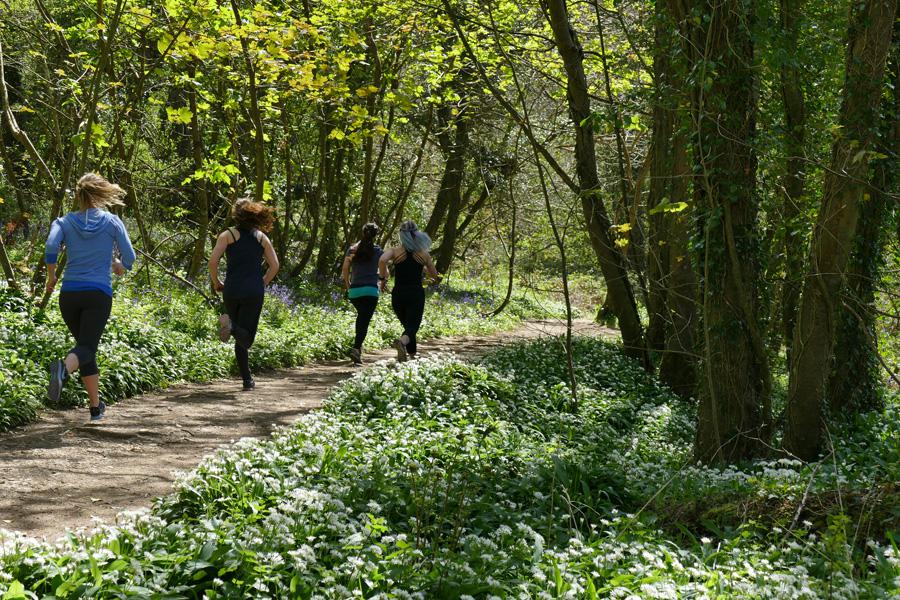 Surfing
Surfing is a whole body workout challenging your agility, strength and stamina. Work your upper body whilst paddling out and put your agility to the test as you pop up and ride the waves.
Experience the thrill of catching a wave and standing up on your board as an exciting alternative to bench presses, squats and abdominal crunches. Not only will you work on your strength and tone but you will also improve your cardiovascular fitness!
Coasteering
Experience an endorphin blasting whole body workout involving a coastal adventure of climbing, swimming, scrambling and jumping your way along the rocky coastline.
Activate your senses as you time your next jump with the movement of the waves, work your entire body as you swim through the waves, haul yourself onto the rocks and traverse along the coast.
Coasteering is best experienced with the guidance of a qualified instructor who will know the best and safest spots to explore. Check out Visit Wales' list of recommended coasteering locations.
Sea Kayaking
This is a great activity for the abs and arms, and upper body strengthening. Enjoy a fantastic adventure exploring out along the coast, as you learn new skills whilst challenging your cardiovascular fitness and working your upper body and core.
Practice mindfulness as you become immersed in nature. Sea kayaking is a great opportunity to connect with your surroundings as you work your upper body with continual paddling and journey along awe-inspiring coastline.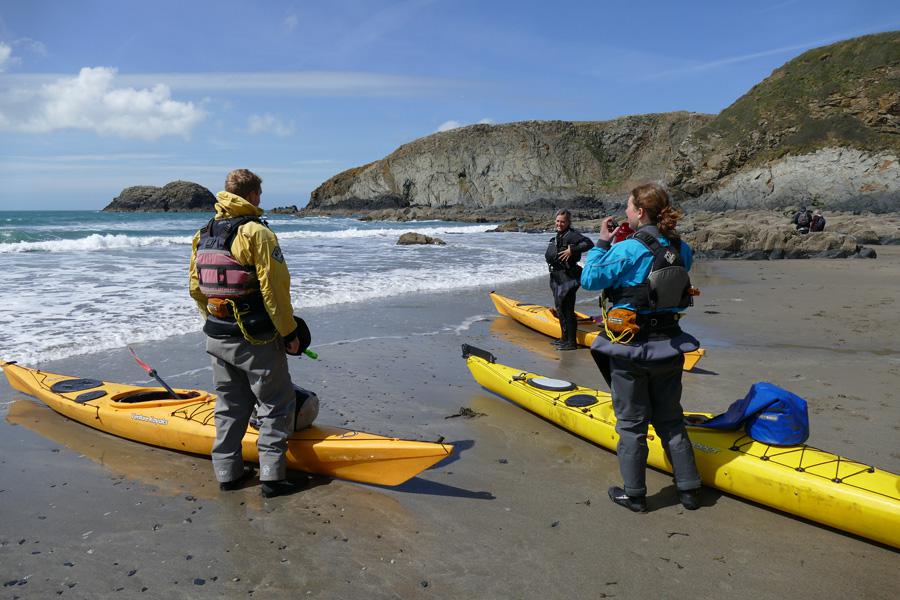 Sea Swim
Sea swimming is a great low impact exercise which will build muscle strength and improve cardiovascular fitness and endurance, and can be used as an excellent form of cross-training. This is also a great way to assist with rebuilding strength and fitness after a sports injury.
A long sea swim can be almost therapeutic, mentally as well as physically rewarding. Mastering the elements during a sea swim can build confidence and self-esteem.
In the UK you will need to wear a wet suit for most of the year. Plan to start off in April or May wearing a wetsuit and wetsuit hood / swimming hat and perhaps progress towards a swimming suit in the summer and early autumn when the sea is at its warmest.
Mountain Biking
Mountain biking is all about escaping the busy roads and getting out there to explore and challenge yourself on varied terrain. It's a great way to improve your fitness with uphill climbs, sprints and sustained cardio output.
We have some great mountain biking locations in Wales including Brechfa Forest which has a variety of trails suited to novices and more progressive riders. Check out Mountain Biking Wales for some great routes.
Look out for local groups of like-minded fitness and nature seekers. The shared experiences will add to your enjoyment and motivation.
If you'd like to fully immerse yourself in a weekend or week of wild workouts and adventure experiences check out our new fitness and adventure events.