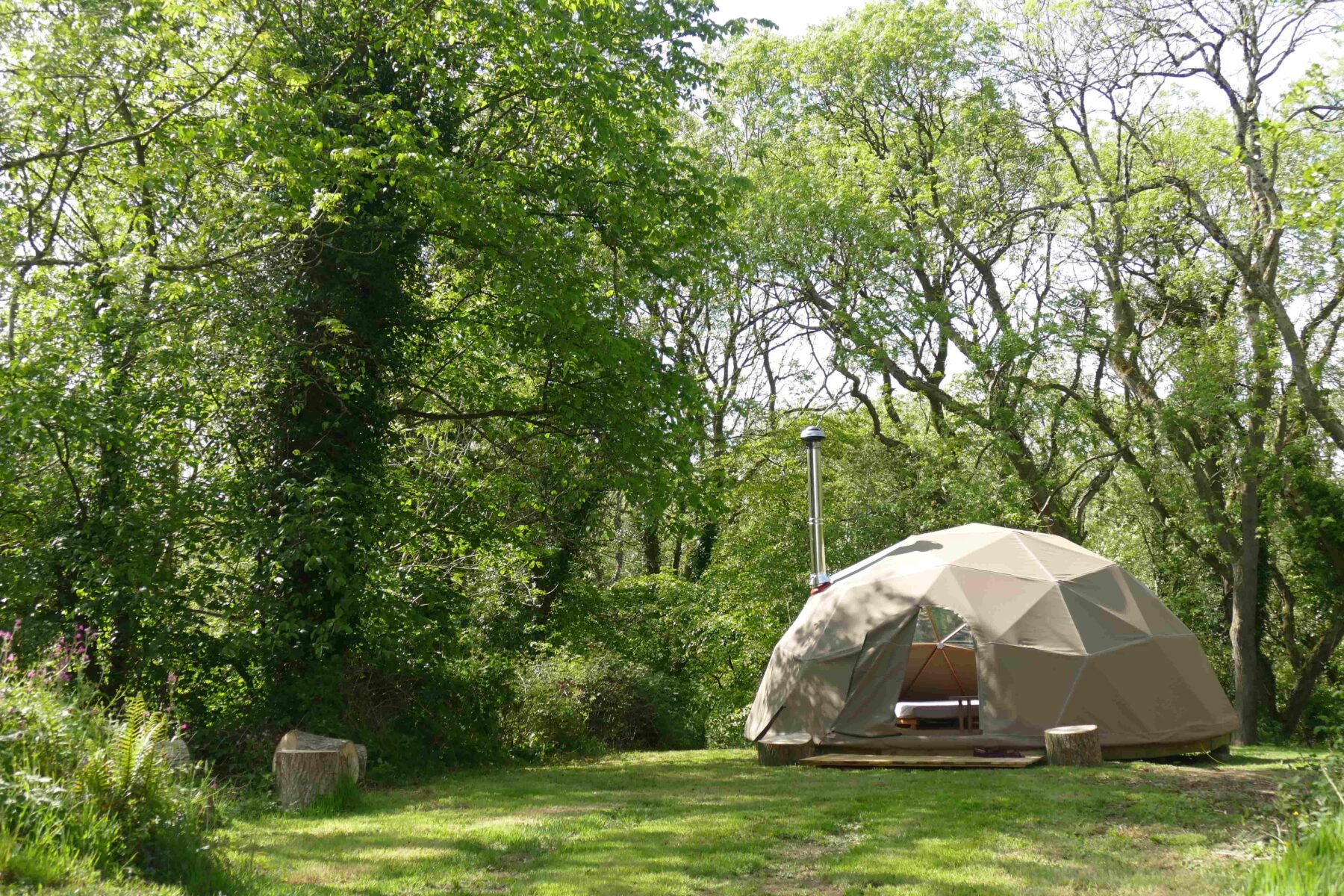 Woodland Glamping in the Geodesic Dome
Sheltered by a canopy of tall, twisting trees at the foot of the valley lies the geodesic dome.
Dappled in sunlight and tucked away in its own blissfully peaceful clearing of ancient woodland, the geodome sits beautifully in its wild surroundings. This unique hemispherical oak-and-canvas structure, elevated on a solid wood floor, was crafted by our friends at Trellyn camping at Abercastle, just a couple of miles down the coast. It is lovingly furnished with all the luxuries of home (including electricity) and yet deeply immersed in nature, enveloped in an arboreal amphitheatre of birdsong and the busy hum of pollinators amongst the wildflowers.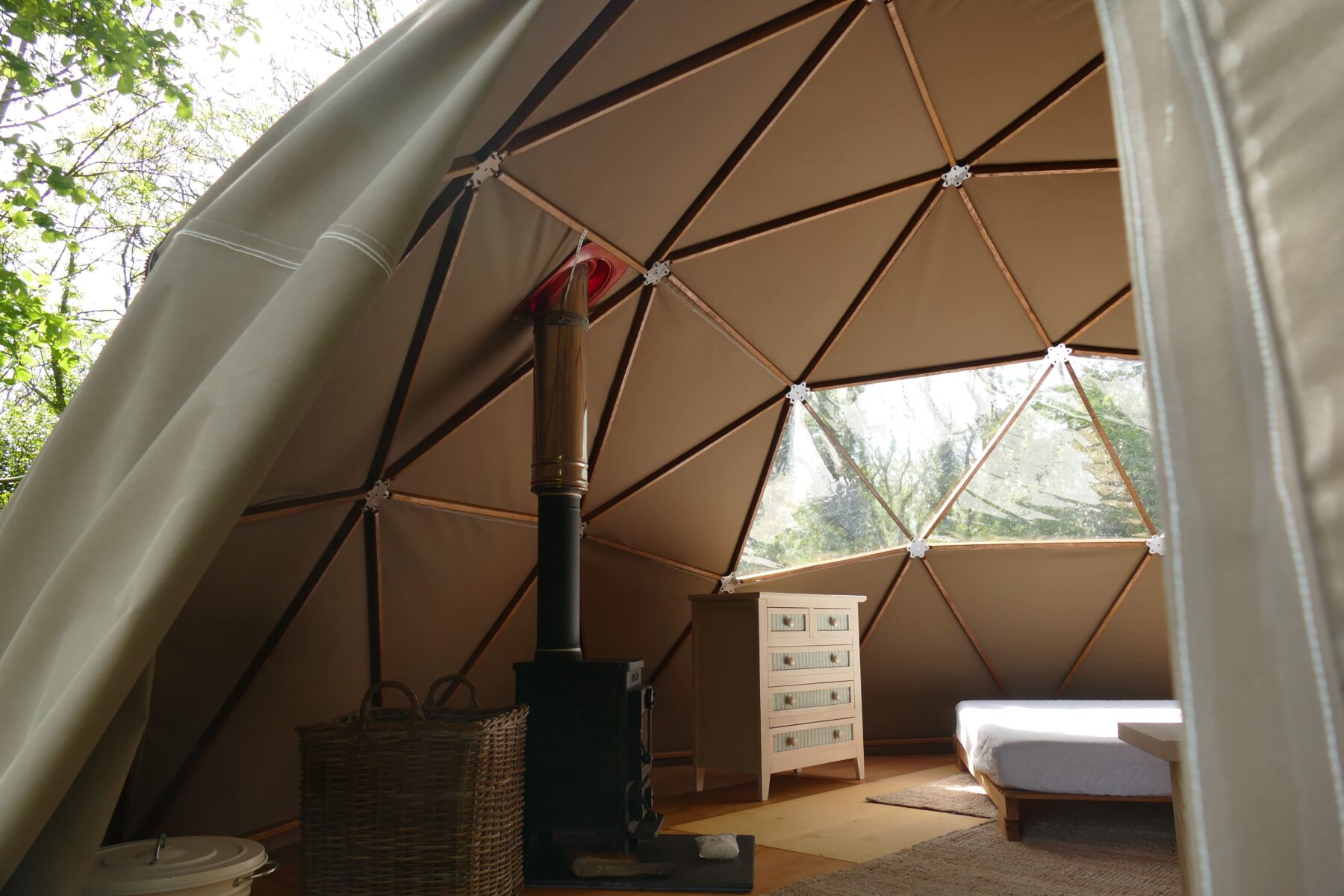 A window out onto the incredibly bright night sky hangs just above the double bed, where you can constellation-gaze with the cosy crackling warmth of the wood burner and the soft twinkling of the fairy lights inside. A single bed and a fold-out single sofa make this the perfect spacious sanctuary for eco-conscious families wanting to reconnect with Nature. Outside, there are sun-loungers, a fire pit for campfires, a separate fire bowl with a grill for cooking, and a picnic table. There is also plenty of room for a pup tent if older kids prefer their own space.
The dome clearing opens out onto a spacious meadow with 14 grassy camping pitches, each well spread out and separated by saplings we planted back in 2020.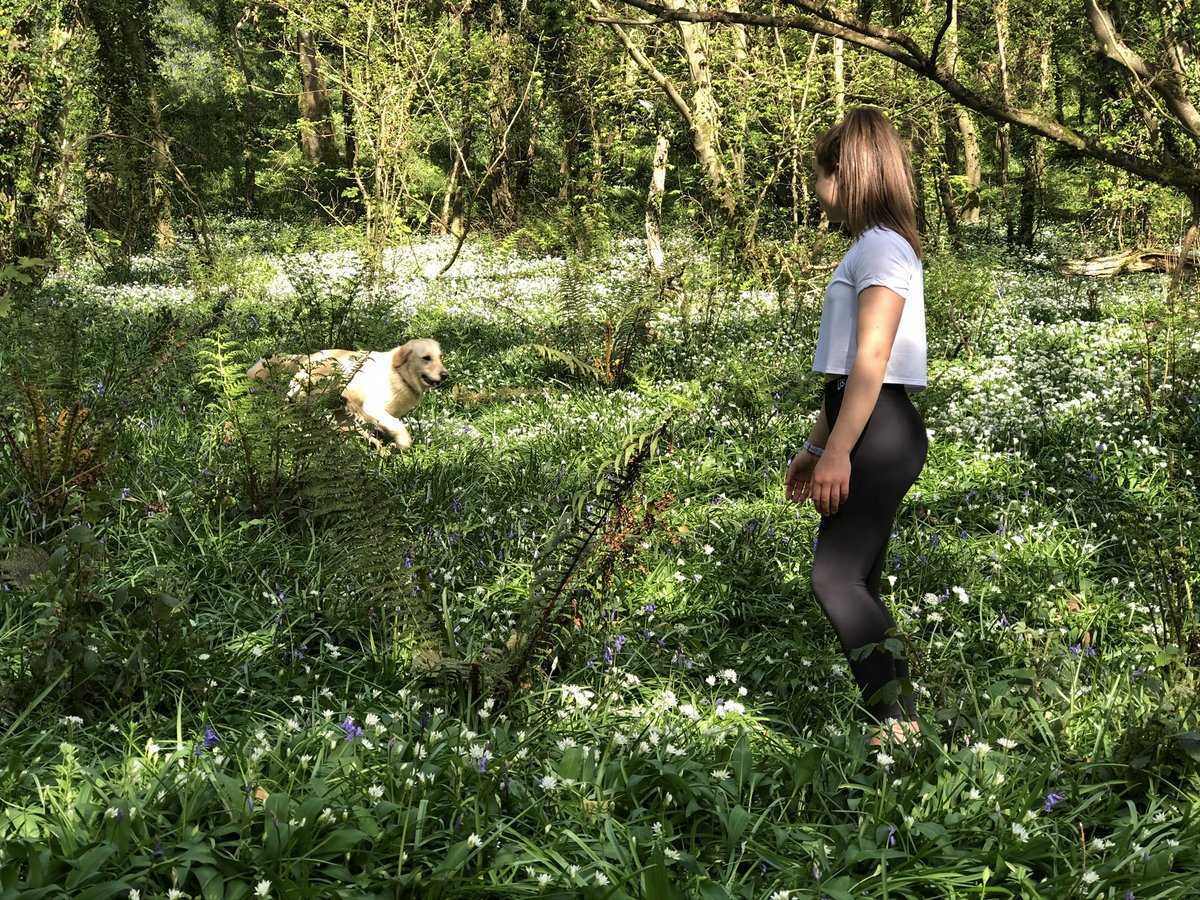 Though nestled away from the sea breezes, the dome is only a 1-mile walk through the National Trust woodland to the secluded Abermawr beach, an expansive sand-and-shingle bay with crystal clear calm waters, perfect for swimming, and its cosy neighbour, Aberbach, perfect for a private beach bonfire at sunset. From here you can also join the Pembrokeshire Coast Path, a world-renowned national trail which winds around the peninsula, punctuated by remote little coves and breathtaking clifftop panoramas.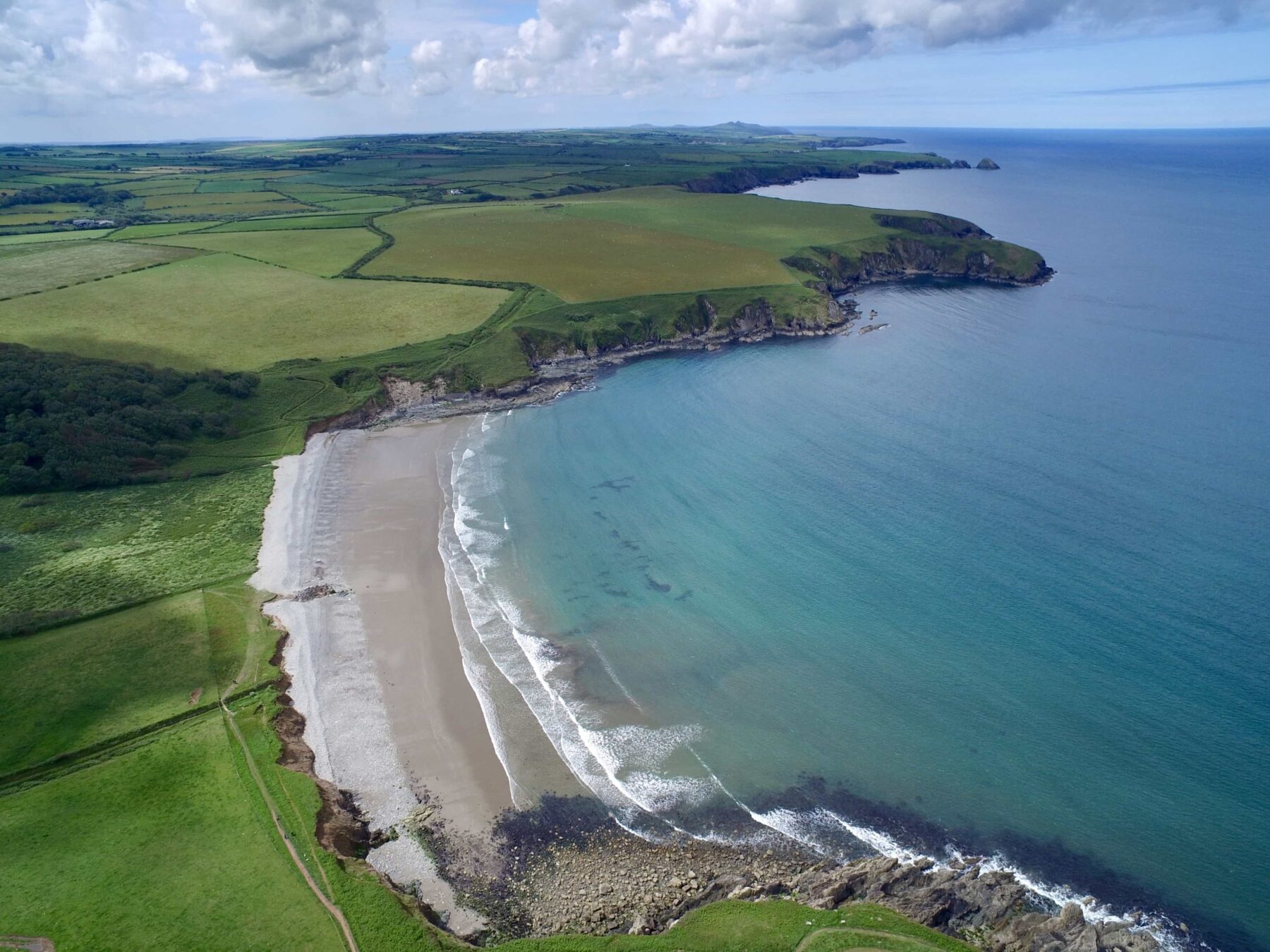 Whilst staying at the dome, you are welcome to book at the neighbouring eco lodge restaurant, where our in-house chef prepares nourishing meals with fresh local produce, organic and home-grown wherever possible. Seating is in the sunny courtyard, which has dramatic views down the valley to the sea. The eco lodge private bar is well-stocked and open most evenings if you fancy a local brew.
Dome-dwellers also benefit from a 10% discount on our half-day guided coasteering, surfing and sea kayaking adventures just next door at the adventure centre, where minibus transport will take you to the beach and back and all your high-quality specialist kit is included. Adventure days are suitable for adults and families (with children aged 8+) and are the perfect way to explore this awe-inspiring coastline from a unique perspective.