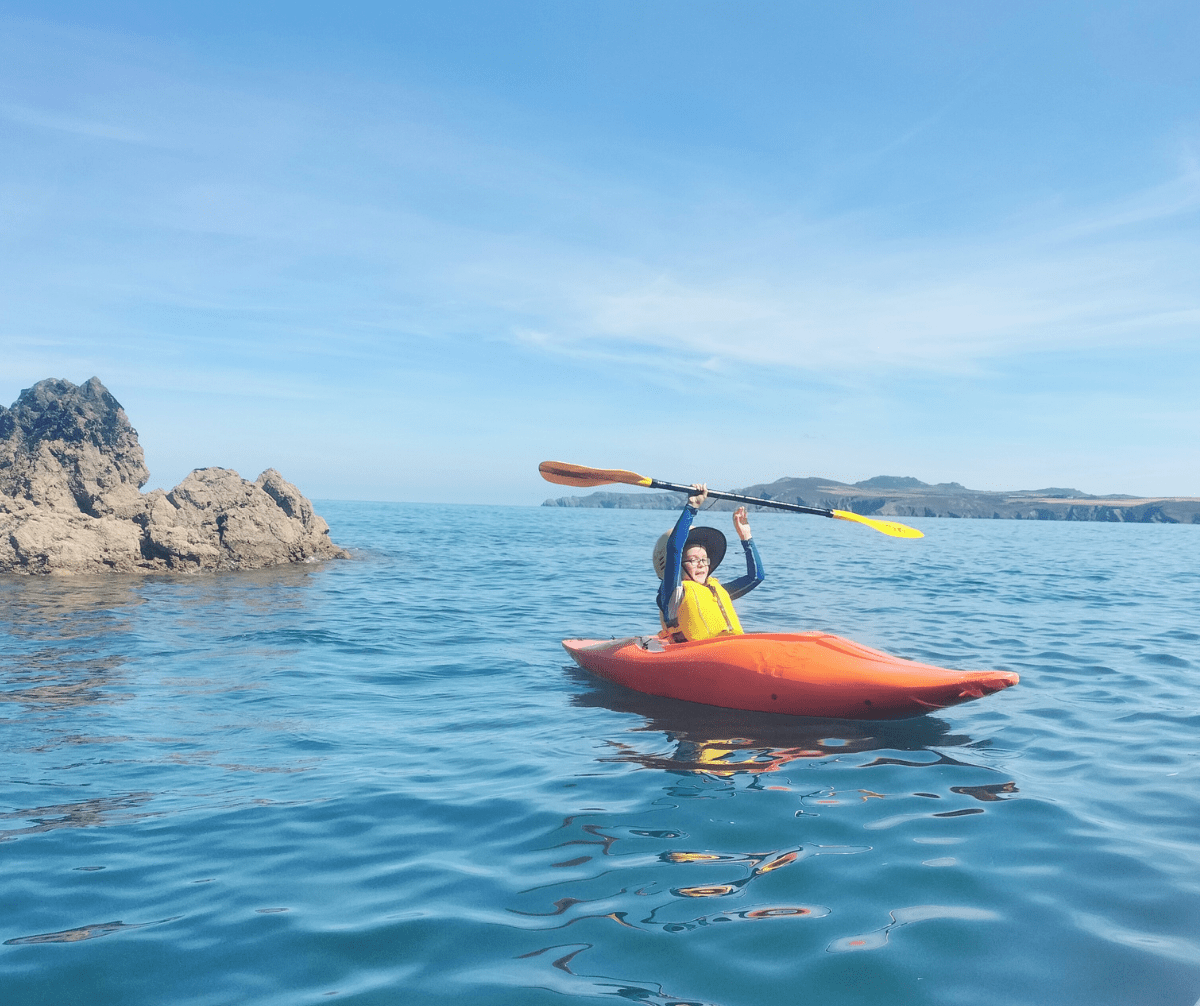 Event Spotlight 🔦 Family Adventure Weekend – 25th to 28th August 2023
Paddle, jump, surf and traverse an enchanting landscape, taking precious time in Nature with your family to explore, discover and reconnect.
What happens on a Family Adventure Weekend?
Cool off from the heat of the summer with a refreshing plunge into inviting aquamarine waters! Our 3-night family weekend on the August bank holiday is the adventurous crescendo to your summer holiday: coasteering, surfing, sea kayaking, orienteering, and a boat trip or horse ride. This immersive itinerary is lovingly curated to help you make the most of your time together as a family and form magical memories to last a lifetime. With beautiful eco lodge accommodation and fresh healthy meals prepared by our in-house chef, all your kit included, and transport to adventure locations… all you have to do is arrive and get stuck in! Read more about our Family Adventure Weekend here.
What's included?
3 nights lodge accommodation and all your meals from Friday evening to Monday lunch
1 half-day coasteering adventure
1 half-day surfing adventure
1 half-day sea kayaking adventure
The Abermawr Challenge (an orienteering quest through our local woodland and beach)
A boat trip around RSBP Ramsey Island or a horse riding lesson and trek.
All specialist equipment, and qualified and friendly guides
What's the date?
Friday 25th August – Monday 28th August 2023
What's the venue?
The Preseli Venture lodge and the Pembrokeshire coastline
What's the cost?
£445 per adult
£385 per child
What if I can't make that date?
Join us on any of our family events! Browse all of our events.