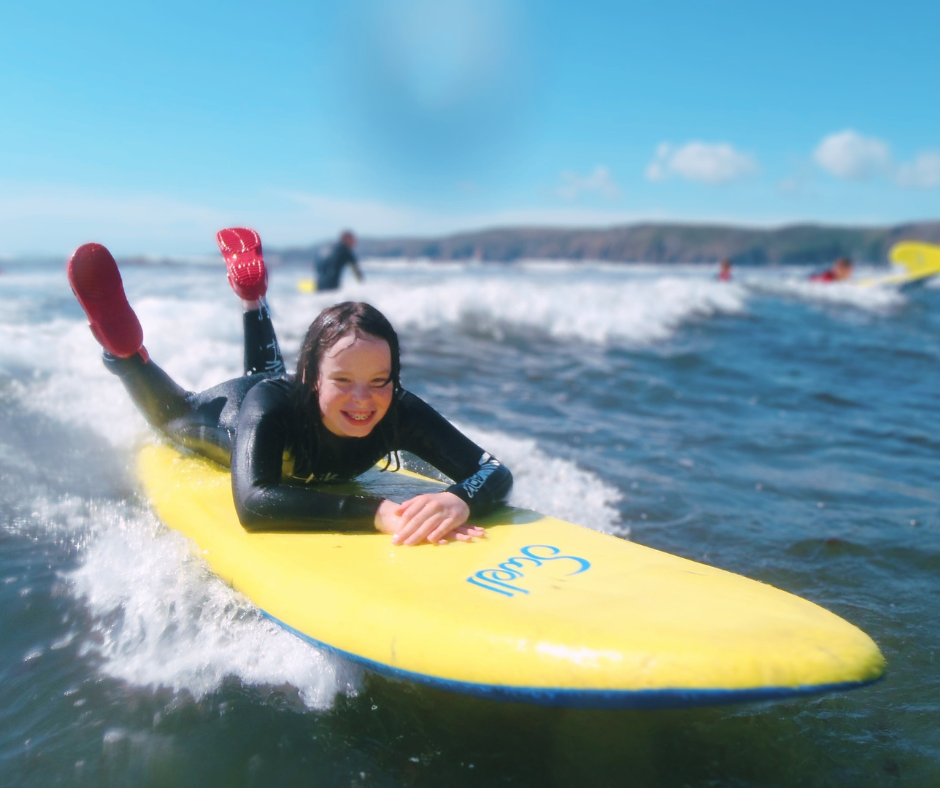 Event Spotlight 🔦 Family Adventure Holiday – 29 May to 2 June 2023
Our 4-night family activity holiday in May half-term is perfect for eco-conscious, up-for-adventure families who want a slice of the real Welsh wilderness!
What happens on a Family Adventure Holiday?
Come and explore the Pembrokeshire coast responsibly, learn about this amazing environment and its wildlife, learn new skills, connect with each other and immerse yourself in Nature! From sea kayaking to surfing, coasteering to orienteering – our dynamic itinerary is carefully crafted to make the most of your time together as a family.
May is a glorious time to enjoy the Pembrokeshire Coast National Park, lit up in Spring sunshine – the beaches are still quiet, the cliffs appear to be draped in swathes of colourful coastal flowers, the water is aquamarine blue, clear and calm and best of all…. it's nesting season for the iconic Puffins of our offshore islands, who you'll see on the boat trip!
Read more about our Family Adventure Holiday.
What's included?
4 night's eco lodge accommodation and all your meals from Monday evening to Friday lunch
A self-guided hike
The Abermawr Challenge
A boat trip or horse ride
All specialist equipment, qualified, friendly guides
If you're on the "Action Packed" package, 5 half-day adventures (coasteering x 2, surfing x 2, kayaking x 1)
Or if you're on the "Action & Relax" package, 3 half-day adventures (coasteering, surfing, kayaking)
What's the date?
Monday 29th May – Friday 2nd June 2023
What's the venue?
The Preseli Venture lodge and the Pembrokeshire coastline
What's the cost?
Action Packed: £655 per adult/ £555 per child
Action & Relax: £555 per adult / £455 per child
What if I can't make that date?
You're welcome to join us over the summer holidays or October half-term for a Family Adventure Holiday. We also have Family Weekends. Browse all of our events.