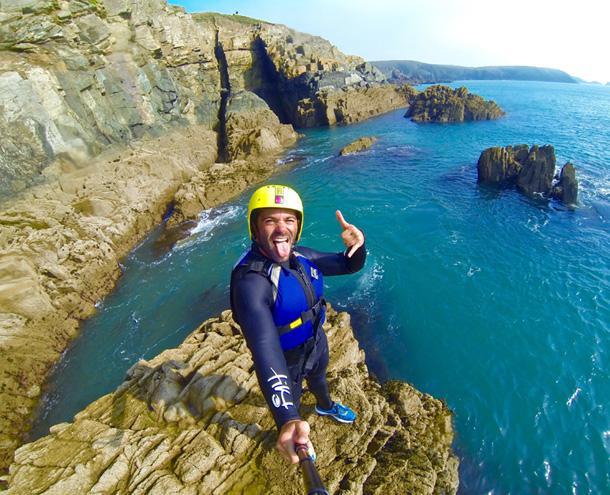 Exploring the Pembrokeshire coast with LA blogger Justin Walter
Justin Walter is an LA-based travel host, producer, writer and photographer who shares his travels and tips on his blog "Around The World with Justin. " He has backpacked all around the world, mostly by himself seeking outdoor adventures and last year joined us for a day of adventure on the beautiful Pembrokeshire coast.
After more than 10 years of traveling all over the world, last year I finally took my first trip to Europe and headed to Pembrokeshire, Wales! To be honest, Wales was never on my "travel to do list" until I won a trip through Visit Britain at a Travel Massive travel networking event.
Spending a week in Wales is an outdoor enthusiast's dream come true! I was shocked by the caliber of world-class adventure in such a small place. Before traveling to Pembrokeshire I had never heard of the sport known as, "coasteering" and was so lucky to experience it with Preseli Venture.
One of my favorite adventures in Wales was Preseli Venture's "Endorphin Blaster Adventure Days" that included the options of coasteering, sea kayaking and surfing. It was a no brainer that I opted to go coasteering, after all the sport was founded in Pembrokeshire! I loved that Preseli Venture took us to a secluded area with no views of towns, cars and people. We ventured to St. David's where we were spent the entire morning rock climbing, swimming and cliff jumping among gorgeous cliffs, caves and coves.
After our morning of coasteering, we returned to the Preseli Venture Eco Lodge for a hearty and delicious home-cooked meal. I then opted for an afternoon of sea kayaking and in no time we were paddling in the waters of the Coastal National Park. We kayaked in and out of caves and near beaches with guides that were extremely knowledgeable about the rock formations and native sea life. They also made sure we survived tackling choppy waters.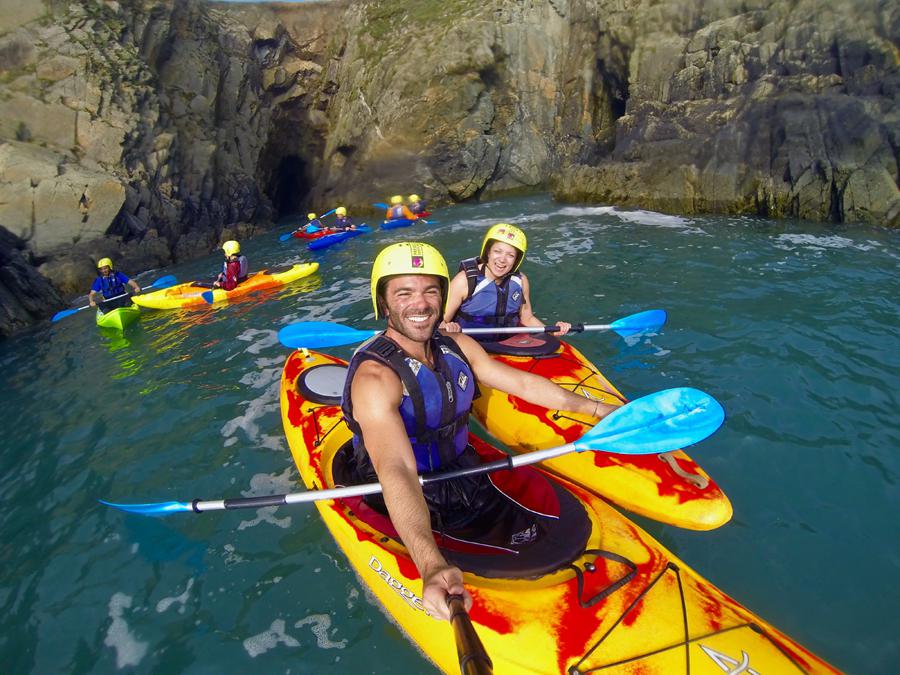 Choosing between coasteering, sea kayaking and surfing is a win-win for any adventure junkie! You just can't go wrong. There are not many places in the world where an entire coastline turns into your own personal outdoor playground. Thank you Preseli Venture for doing just that and for an adventure I will remember (and brag about) for years to come.
Photos and video by Justin Walter.