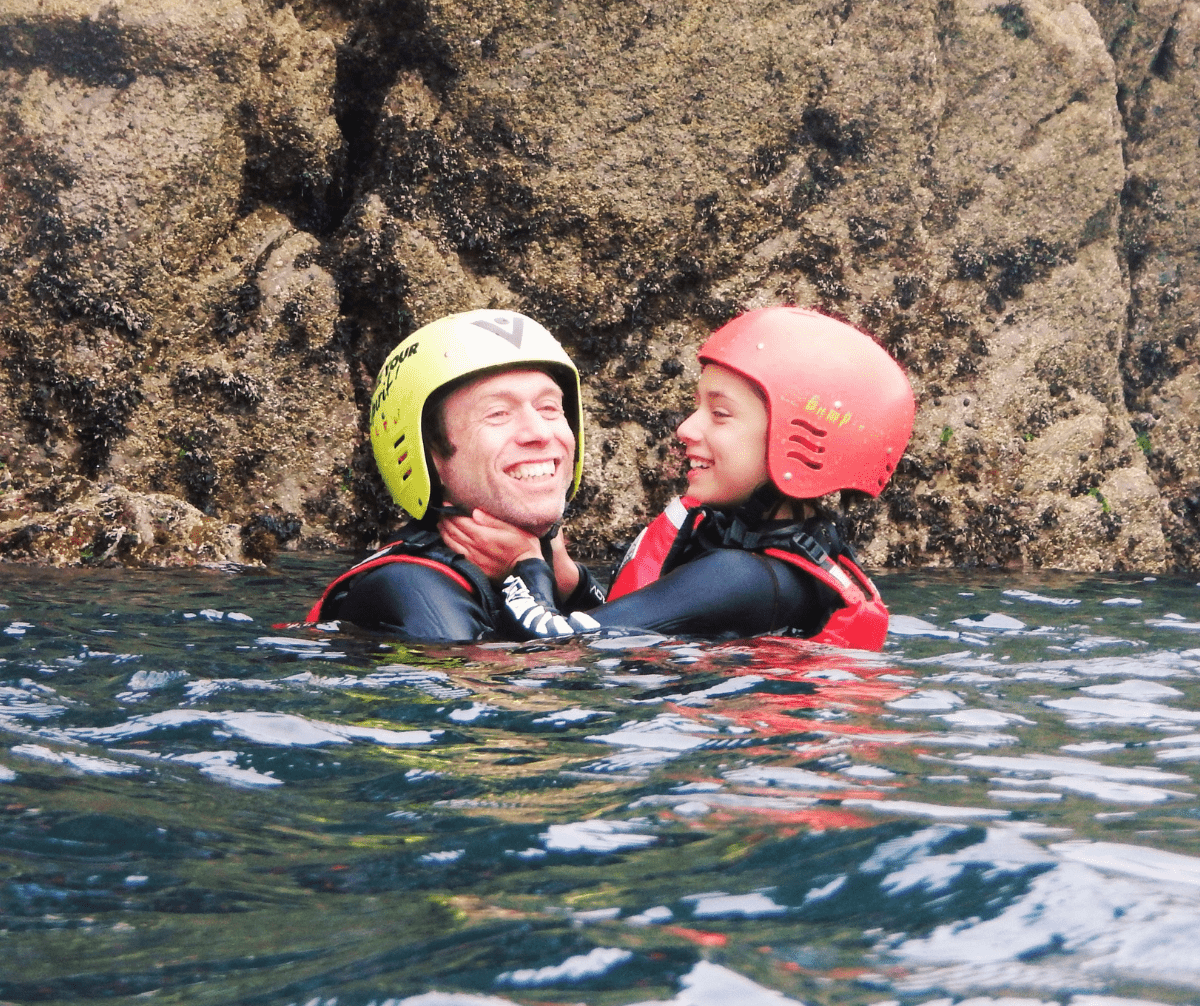 Event Spotlight 🔦 Family Adventure Holiday – 22nd to 27th October 2023
Uncover magic and wonder of the Pembrokeshire Coast this October half-term on our all-inclusive 5-night family activity holiday.
What happens on a Family Adventure Holiday?
October is a beautiful month in Pembrokeshire, when the beaches are empty, the water is still lovely and warm, there are fun autumn swells – perfect for wild coasteers and learning to surf, and best of all – it's seal pupping season! These curious creatures are everywhere we go and love to pay us a visit!
With two packages to choose from, you can take some quiet time to explore on your own or relax in the eco lodge, or immerse yourself in an action-packed itinerary. Either way, you'll take part in a diverse and exciting itinerary with other eco-conscious, nature-loving families and stay in the cosy eco lodge where all your meals are freshly prepared. Read more about our Family Adventure Holiday.
What's included?
5 night's eco lodge accommodation and all your meals from Sunday evening to Friday lunch
A self-guided hike
The Abermawr Challenge
A boat trip or horse ride
All specialist equipment, qualified, friendly guides
If you're on the "Action Packed" package, 6 half-day adventures (coasteering x 2, surfing x 2, kayaking x 2)
Or if you're on the "Action & Relax" package, 3 half-day adventures (coasteering, surfing, kayaking)
What's the date?
Sunday 22nd October – Friday 27th October 2023
What's the venue?
The Preseli Venture lodge and the Pembrokeshire coastline
What's the cost?
Action Packed: £765 per adult/ £635 per child
Action & Relax: £605 per adult / £505 per child
What if I can't make that date?
You're welcome to join us on any of our family trips! Browse all of our events.